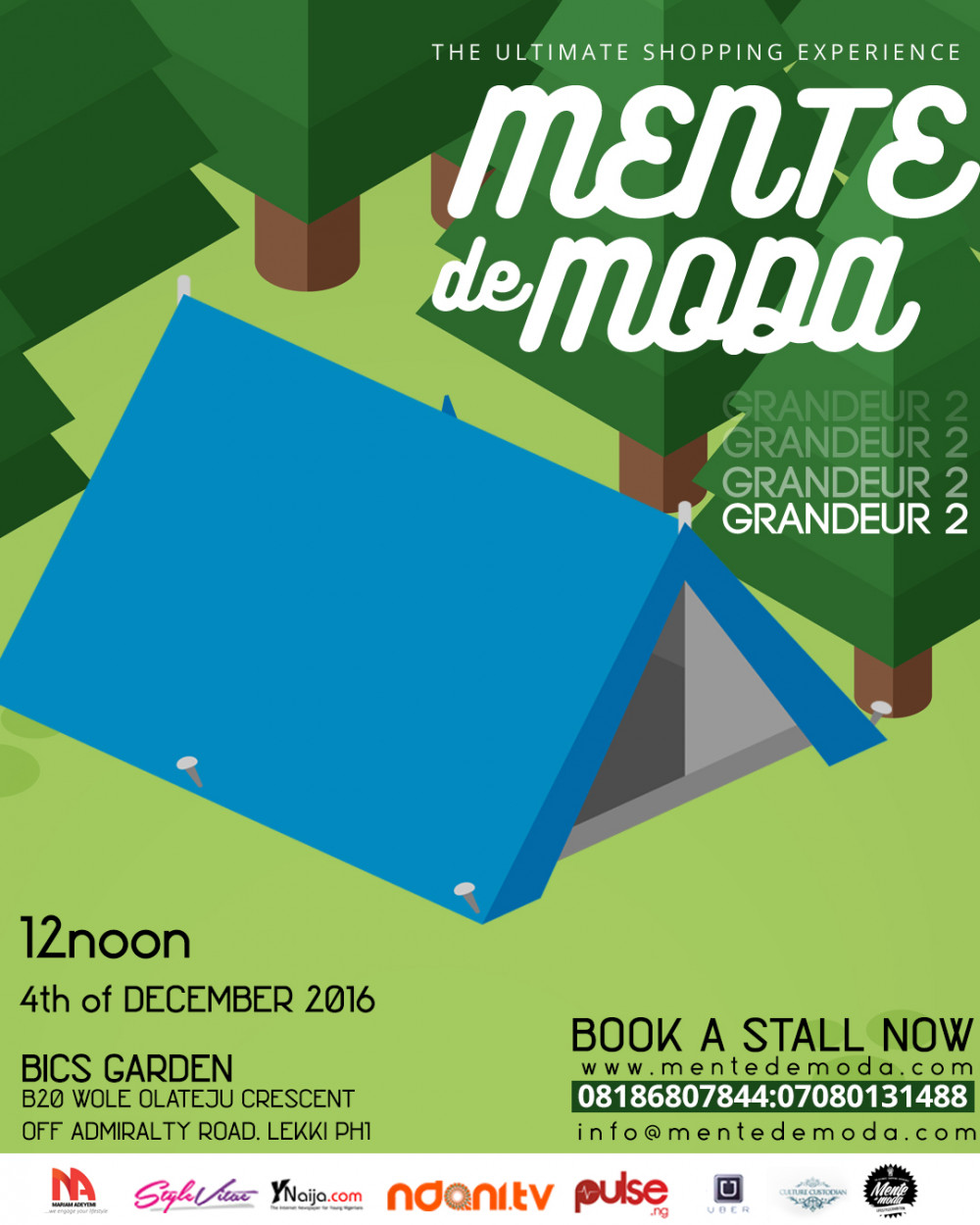 With just a week to go, we can confidently say that Mente De Moda on Sunday will be a blast, consisting of new and exciting brands in fashion/lifestyle, oh lets not forget about our star culinary vendors whipping up the finest food and drinks. The stage is set for an early Christmas for our buyers to enjoy in mind blowing discounts from brands far and wide.
Date: Sunday, December 4th, 2016.
Time: 12noon
Venue: BICS Garden, B20, Wole Olateju Crescent, Off Admiralty Road, Lekki Phase 1, Lagos.
There hasn't been a better time to buy Nigerian and support our local industry/enterprise than now, with the international market having a gripping chokehold on our economic growth. The small and medium scale sector clearly stands out showing resilience by being almost immune to the growing cost of production and furnishing a large workforce faced by larger companies.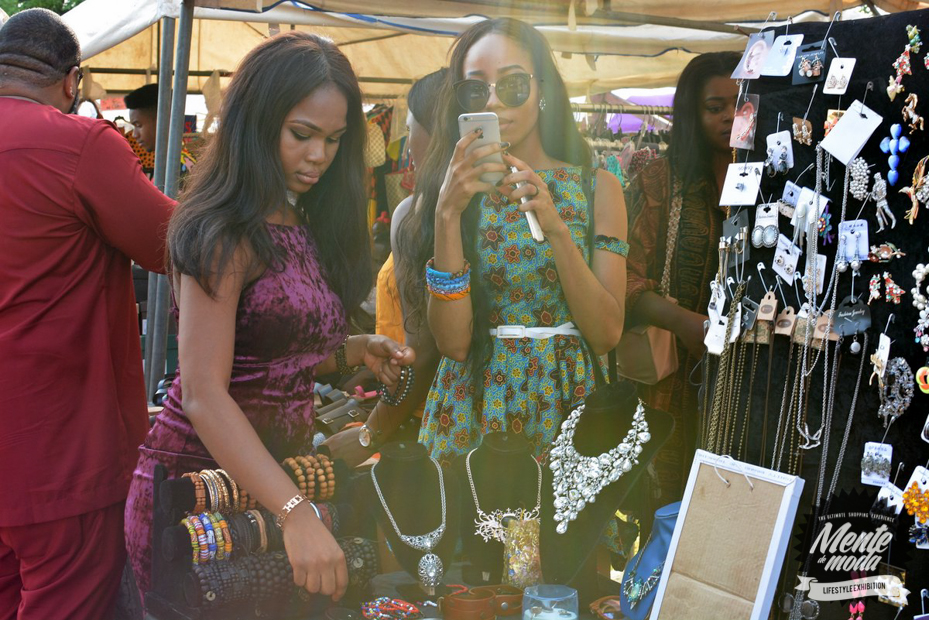 Behold the season of family and love is upon us, so we would be giving you that warm atmosphere, a lot of fun and exciting activities to engage in like Bull riding, a bouncing castle for kids ,a sitting area for the older ones with a great view of the sea while being served cool palm wine from SHAKZ SHAK TIKI BAR coupled with fried whole plantain (bolly) and chicken from SV LUNCH BOX
MENTE DE MODA is solely focused on constantly improving our platform in order to give the small/medium scale business owner that much needed EDGE.
Do you want to sell out all your old stock?
Do you want to go for an exhibition and leave feeling fulfilled and satisfied at the end of the day?
Do you want to go for a shopping event that you can have fun to the max and do all your shopping at the same time?
Do you want to go for a one day event that connects you to lifetime customers?
Do you want to see what the sharpest entrepreneurial minds in Lagos have on display?
Guess what? You are not asking for too much and mentedemoda is coming again this DECEMBER to give you all you want and a trailer load extra.
BOOK A STALL NOW
Hurry to www.mentedemoda.com or call 08186807844, 07080131488
Proudly supported by: Ndani TV, Uber, stylevitae.com, Mariam adeyemi company, Culture custodian, ynaija.com, Pulse.ng, Enjoy Lagos
New to Mente De Moda?? Watch our little video by egofix productions to feel Mente de moda.

_______________________________________________________________________
Sponsored Content