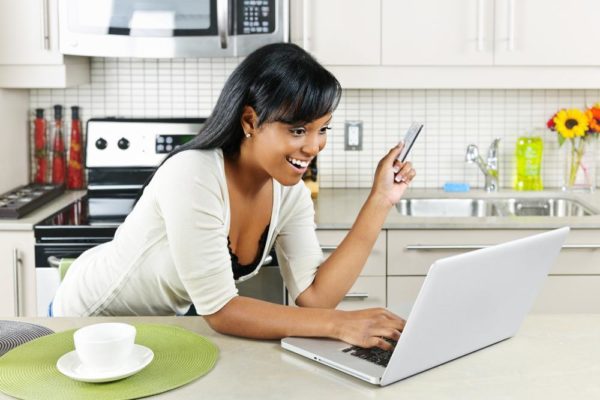 It's almost that season of the year again (it's amazing how the year went so fast right?), and many people have started drawing up – or at least making mental notes of – their Christmas shopping lists in anticipation of the sales season. Traditionally, prices of goods and services increase in Nigeria as the end of the year approaches, but this trend has been changing in recent times thanks to the introduction of the Black Friday culture to Nigeria.
The shopping season is traditionally opened with Black Friday sales followed by Cyber Monday and other sales campaigns. Usually, the big e-commerce players such as Jumia and Konga rule the day – with massive marketing and discounts. According to reports, last year Konga raked in over ₦1 billion in revenues during the Fall Yakata (Konga's Black Friday equivalent) sales campaign.
As a small business owner without a huge marketing budget to compete for share of mind and a limited budget for discounts, here are a few tips to maximize sales and make the best of this shopping season;
Market to your Loyal Customers
Acquiring new customers always requires more time and money than getting repeat customers to come back, and this is especially true during the holiday season.
While the big players can afford to spend hundreds of millions on marketing and publicity for their Black Friday sales event, the reality is that as a small business owner you can't afford to. Therefore it's far cheaper to define a new customer acquisition strategy with your existing customers at the centre.
Your strategy should have two broad aims;
1. Encourage existing customers to buy more.
2. Reward existing customers for bringing in new customers.
An example of a great plan is to generate unique discount or referral codes for all your existing customers that gives new users who sign up and make a purchase with the codes discounts and also qualifies the referring customer for great discounts.
Cross-Sell other SMBs on your website
Another way to gain new users is to partner with other small businesses offering complementary and non-competing products or services. Such small businesses coming together can leverage on their collective numbers and individual reputation to drive awareness, split discounts and increase sales during the Black Friday sales season. A discount code can be generated for each business with which to drive traffic to the other business website.
For instance, Deborah, a makeup artist can partner with Yomi, a photographer to provide a Wedding Promo Offer that includes bridal makeover and wedding photography at a reasonable price. They could even partner with Deji, a web designer to provide a website that contains a gallery of the wedding photos. So whichever way, it's a win-win-win situation for the three of them and they get to leverage on their individual customers to drive sales and adoption for one another.
Pay attention to Social Media and SEO
Research from Google Trends shows that user searches for "Black Friday" related keywords starts to rise from the 1st of November and peaks on the last Friday of November (24th of Nov. 2016). Ensure that your website is Search Engine Optimized, so your customers can find your products and services when they are ready to buy.
Also use social media channels to publicize your promotions. It is amazing the extent that social commerce has grown in such a few years, many SMBs without physical stores are raking in millions in revenue from social media channels hence it is important to have a social media strategy. One of the strategies to consider is to have social media- only specials.
Be a Brand that Truly Cares
The current state of the Nigerian economy and the ongoing challenges that internally displaced persons are facing in various camps across the country presents an opportunity for you to position as a responsible and caring brand by pledging and giving a percentage of profits or revenues from the sales to charitable organisations.
Since most charities also have a number of existing subscribers, pushing your messages through them can also drive new customer acquisition during the sales season. In the case that they do not have existing subscribers to drive customer acquisition, this should not deter you because having a good brand reputation has long term benefits that may not be quantifiable immediately.
Plan Early, Measure Everything
Finally, while it may be impossible to outspend the much bigger players, as a small business owner, you can "outplan" them by coming up with a plan detailing your sales initiatives and its impact on your bottom line. Also remember that you can run a successful campaign and still end up making a loss – especially if you're into sales of products – hence make sure you measure everything; cost of discounts, marketing and even partnerships. The trick is to grab attention with a compelling offer, but design your offer strategically and fold it into part of your sales funnel.
***
Bode Olatoye is a Managing Partner, Business Development at WebCoupers, a Lagos-based digital marketing agency.
Photo Credit: Elena Elisseeva | Dreamstime.com