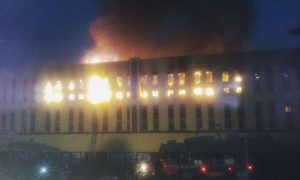 Fire has engulfed 'Bakassi building,' one of the female hostels of Yaba College of Technology (YABATECH), Lagos.
The fire started in the early hours of Wednesday, and continued for about 2 hours before the arrival of the the Fire Service.
According to TheCable, a student of the institution who was affected by the fire outbreak said: "There was no light when we woke up in the morning and we normally put on the generator by 5am to prepare for classes. A girl whose room was closest to where the generator is located noticed a spark but initially ignored it."
The student said that a second spark resulted in the fire outbreak, adding that they tried to use the fire extinguisher but it did not successfully put out the fire.
"Fire department came later but because there was no water in the school and they also had no water, so they couldn't do anything," the student said.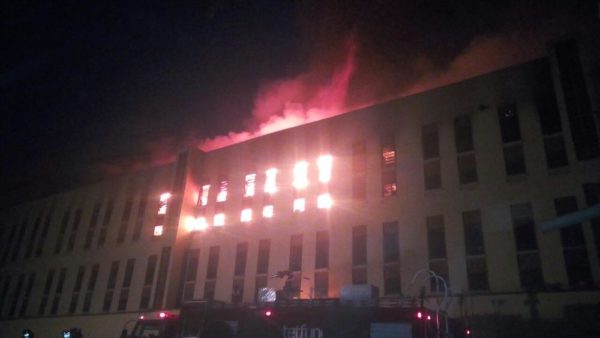 The situation is under control and the fire has been subdued:
As at the time of filing this report, no information has been released concerning the casualty figure (if any).
Photo Credit: Twitter