With the current economic crunch, and the infamous "Christmas Season," it's good to hear stories like this to inspire us to keep doing more for humanity.
A couple of hours ago, a Twitter user Maryam Ado (@Maaryam_Ado) started a campaign to raise funds for over 200 students of Government Secondary School Jama'a, Zaria, Kaduna State to pay for their Senior School Certificate Examination (WAEC & NECO) fees.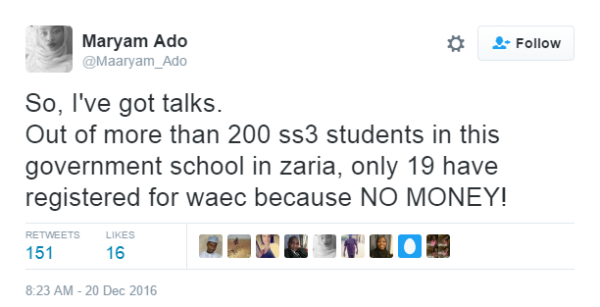 So far, the campaign has raised funds for 50 students.
Another Twitter user Ami_mansur (@amramnsr) has pledged to sponsor 100 students.