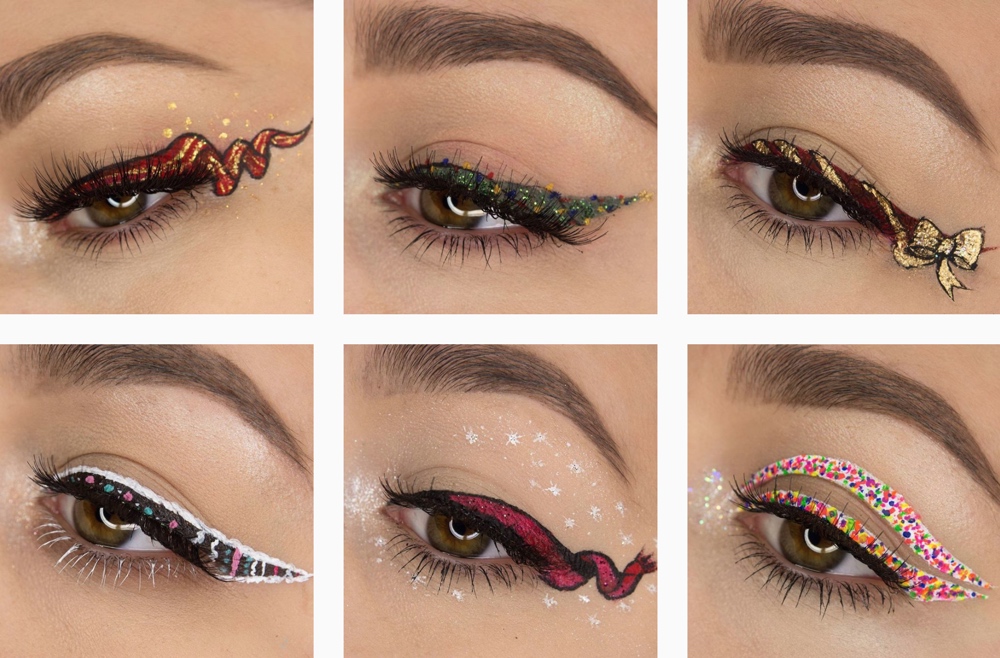 Meghan Rusk, better known as @phunky_town to her 14,600 followers on Instagram, has been posting festive, fun, superchic eye-makeup looks with funny names like Christmas Bacon and Burt Gingerbread Man.
"I love creating liner looks, and the holiday season is my favorite time of the year," she told Allure. "Decorating my house the way I dream of is not economically feasible at this point in my life, so I decided I could combine my love of the holidays into my work to make up for it."
So Meghan has found a pocket friendly way to look festive! See the eyeliner looks below. BN Beauty lovers, be inspired!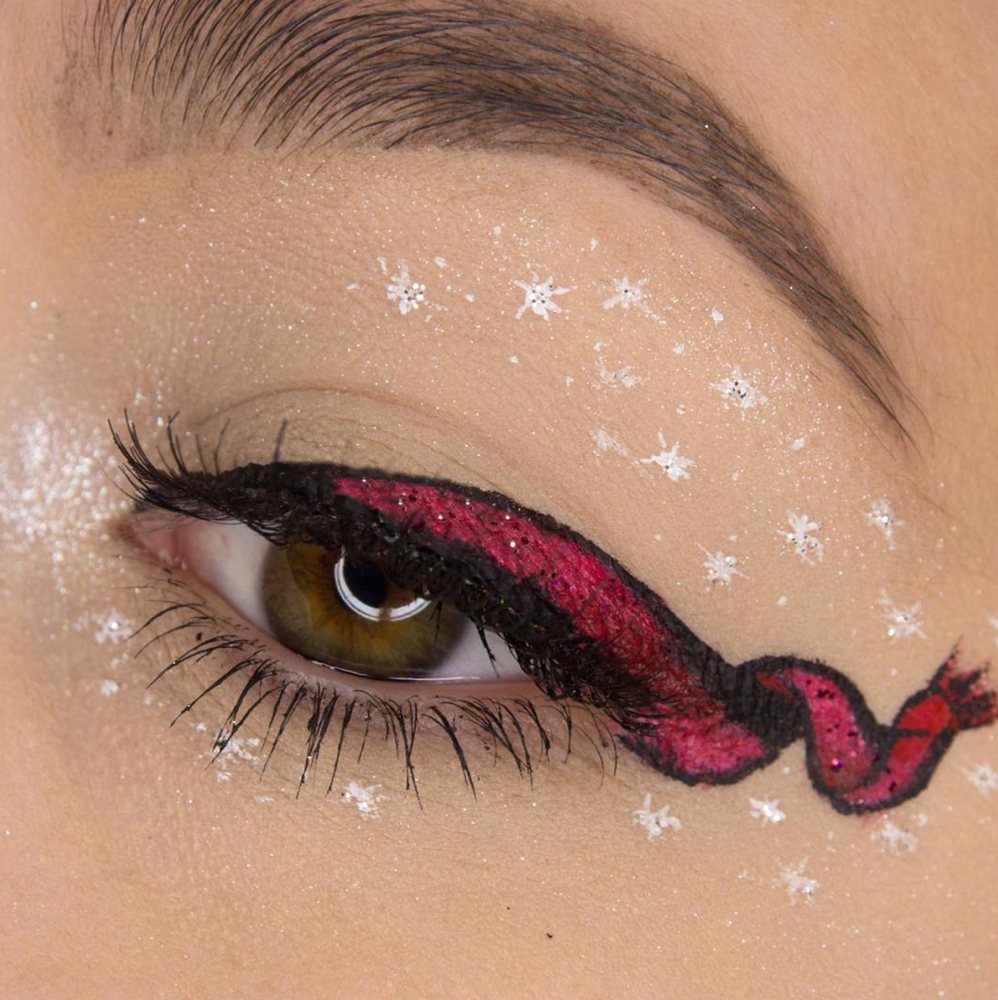 Don't stop at just eyeliner, how about some eyeshadow looks as well?
Ali Nordahl, a self-taught Canadian makeup artist, drew a dreamy holiday landscape, fully-decked out with a reindeer, a Christmas tree with a present, and a starry, snowy night—all on the few centimeters of her eyelids.
Rumour has it, it took 4 hours to complete! See the 'snow globe' inspired look below with another eyeshadow look inspired by a popular Christmas cartoon (who hates Christmas), The Grinch.
Let us know, will you beauty lovers be trying these looks?
Photo Credits & Source: Instagram | @phunky_town, @cakefacedali, Allure