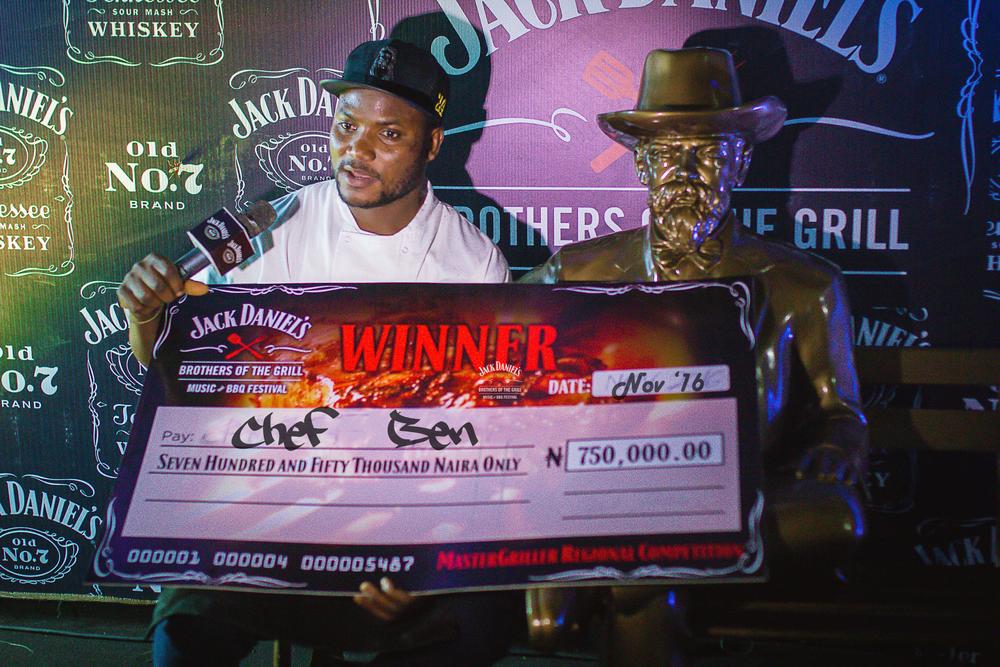 The second Jack Daniel's Brothers of the Grill MasterGriller Competition took place on Saturday, 12th November in Lagos with another regional winner Ben Sigho being crowned winning a cash prize of N750, 000.
He was picked by the judges – Grill Master Grind (Francis Ebie), Olisa Adibua (Host of Bukas and Joints TV Show) and Anil Sabharwal (Shakers Bar school instructor) with the help of votes from the fans after 4 hours of culinary moments. They were judged based on their style and infusion of Jack Daniel's into their cooking.
This follows the crowning of Michelle Obiano in July; both regional winners now move on to the finals in Lagos where all regional winners will compete for the final prize of a lifetime – a chance to travel and experience the Jack Daniel's World Champion Invitational Barbecue Event in Lynchburg Tennessee U.S.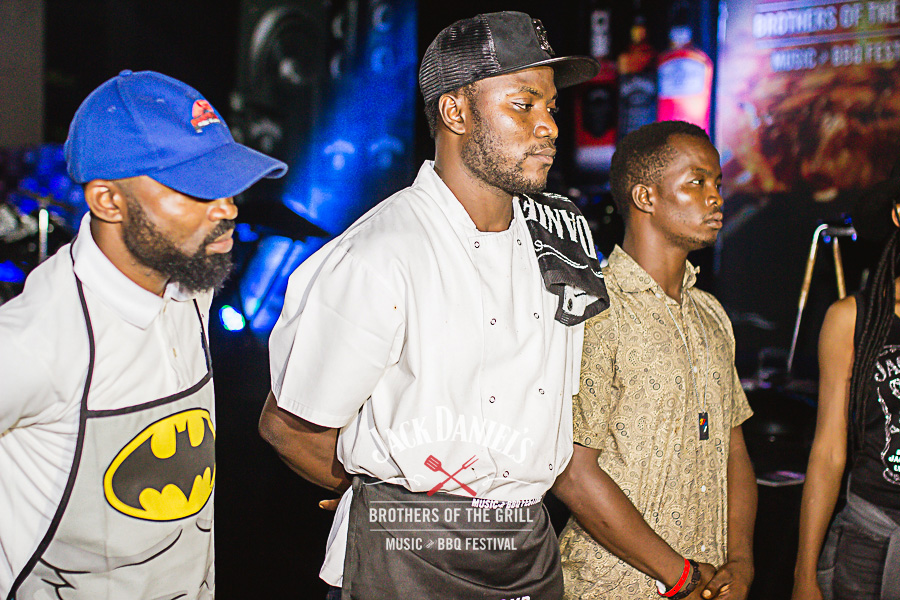 The pair of Alimi Akorede and Micheal Aguzie were named second and third respectively winning themselves branded Jack Daniel's grilling merchandise along with the remaining contestants.
The Jack Daniel's Brothers of the Grill MasterGriller Regional Competition will hold in another location in the coming months. Follow @JackDaniels_NG on instagram/Twitter and JackDanielsNigeria to get more information.
__________________________________________________________________
Sponsored Content