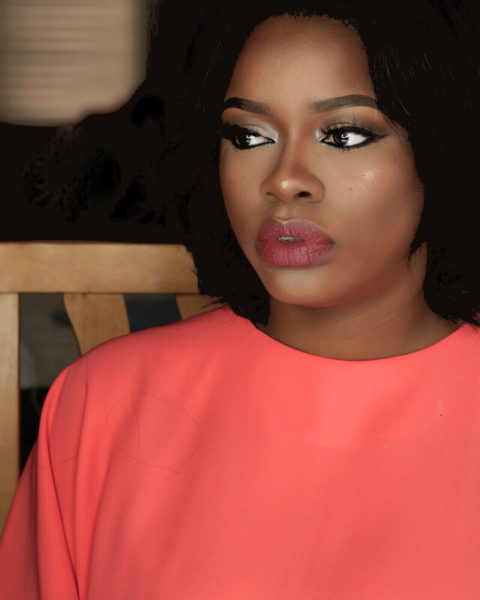 Fashion Business Basics is a 6-part series by fashion entrepreneur with Isoken Ogiemwonyi, which will feature on BellaNaija. You may recall BN featured Isoken and her partner in the BN Making It series, back in 2011. Since then, she has gone on to achieve even greater feats, making her mark firmly in the fashion industry in Nigeria. We hope that aspiring fashion entrepreneurs will benefit from this series. Click here to read the first part, the second part,  the third part, fourth part.
***
Sales Marketing & PR are key factors in your fashion business. Even if clothes are a commodity – fashion by its very nature, manufactures desire. So the marketing mix is key to driving sales and growing the business. As an independent designer, most retailers, home and abroad will be interested in your current press profile,as it is often (not aways) an indication of consumer interest.
Developing your brand communication and advertising campaigns in a cohesive and coherent manner is important for every brand, upcoming or established. As they say, dress as you mean to be addressed. Even if you are a completely new brand, it's important to think about how you want to be perceived. This is not to say, however, that you need to spend a tonne of money.
Key Factors:
Who is Your Customer?
Product-Market fit is one of the most important things to ascertain. Make your target customer as specific as possible – this can change as your brand grows, especially when product category, demographic or geographic expansion happens. Starting out – think about where he or she  lives, works, what is key to them and what is miscellaneous – this will in turn inform how your marketing plan is executed. For example, a 28 year old, well paid, upwardly mobile lawyer who lives in Ajah with no kids, is more likely to spend discretionary income on 'clubbing' outfits, than a 45 year old engineer who is paying school fees in foreign exchange. However, by the same coin one of them is likely to spend more on one off, special occasions.
Knowing your customer also helps position your brand in the right places in order for your marketing message to be received. Millennials and Generation Y are notoriously more receptive to experiential messages, so if that is your target audience – when developing your collection, this has to be taken into account.
What is your Brand Promise?
This should be as concise and clear as possible. Is it affordability? Trend driven?  Quality? Luxury? Or an intersection of all of the above. Every piece of communication should reinforce this underlying message. If your brand promise is a luxury experience, everything from your logo, store experience, packaging should depict this.
If you're solving a problem for your target audience (which ideally you should be) – you have to have a keen understanding of their pain points and communicate exactly how you are ameliorating it. This is important because a brand resides in the mind of the consumer – you are what they say you are. Your communication is, especially in the social media age, a two way conversation. You can aim to shape the conversation, and use the feedback to course-correct where your communication is failing. (This is not a pass to obsessively read BN or LIB comments! More on this later)
Clearly show what is unique about your brand DNA and what makes it distinct from everything in the market. I'm not saying you have to reinvent the wheel, or come up with a convoluted brand proposition that makes no sense – you have to find a point of differentiation in your process or communication or fabrication or treatment that is distinctive and will excite your target consumer.
Craft a Clear Marketing Direction
I won't go into the marketing mix in detail, as I expect any serious brand to at least be cursorily acquainted with this. Once you've decided what your brand is, your model and how to make it all happen, (this isn't a strictly linear process) – you begin to think of your product, where it will be distributed, what price it'll retail and wholesale at and how you plan to promote it.
For example, I maybe interested in fashion for women – but I may be interested in starting in footwear or accessories as opposed to clothing. In the current climate, maybe an off-price brand or value based brand is where you want to be. This means that your corresponding communication will not be placed in say – a high end magazine, nor will your first store be at the Palms, because whilst there may be bargain hunters there, that isn't where your core audience can be found. The most efficient marketing finds your core audience first and then radiates outward.
Influencer Marketing and Social Media
Social media is by far the most powerful (and cost effective) medium for building brand awareness today. Striking a balance between selling and building a brand universe is key as consumers don't want to feel like they are constantly being given the 'hard sell'.
Twitter is great for conversation and Snapchat for following the behind the scenes shenanigans of your faves – but the real MVP (from a sales/conversion point of view) is Instagram. Consistently voted the most valuable platform, it is by far the best social media investment your brand can make. Working with influencers with mega followerships i.e. 100,000 followers and above is a good strategic move, but it may also have financial implications your brand may not be ready for. Instead look at micro-influencers (15k+) with niche audiences and engaged followerships who can create resonance. Building an editorial calendar with a mix of aspirational, inspirational and sales-focused messages is key. Check out some brands doing great things on instagram like Maju (@shopmaju), Grey Velvet (@greyvelvetstores) and of course ZAZAII (@ExperienceZAZAII). A great example of an editorial calendar for a single brand  can be found on the Styla blog.
Look into a great gifting or brand ambassadorship programme. Find collaborations and partnerships that will work for your brand without breaking the bank, but above all be consistent.
RESOURCES:
Please see the full list here.
(These companies offer some services to SME's – definitely not suited to Micro businesses, but brands more far along in their brand journey who need polish  should definitely try out the professionals).