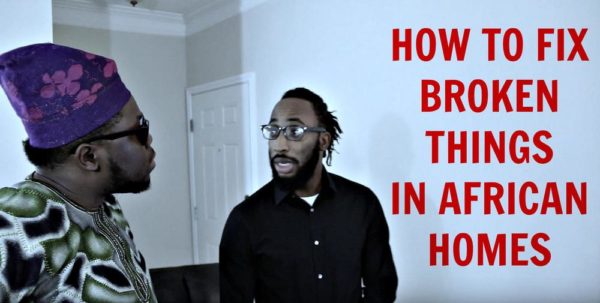 As we may know, there's only one correct way to fix broken things in African homes.
Watch another Segun Pryme comedy skit featuring Aphrican Ape, Ecovangel, Ofili Designs of the Wowo Boyz, DJ CLYpse, and Shola.
This skit is too funny and accurate! Lets us know if you think this is true or nah.
Watch video below