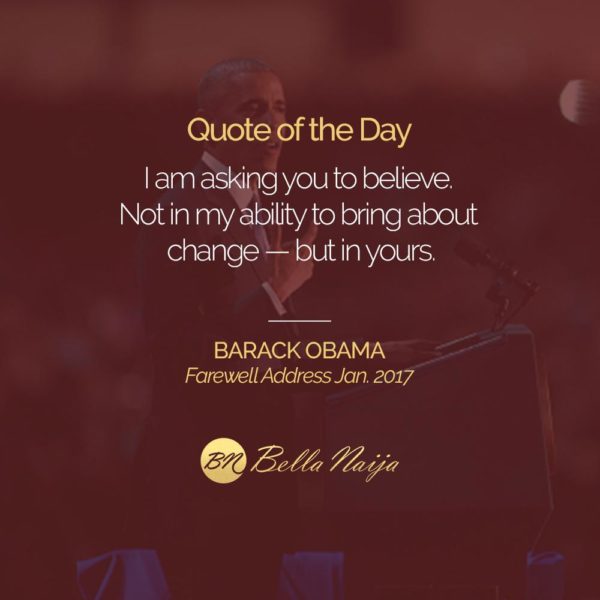 Today, we feature a quote from outgoing president of the United States of America, Barack Obama.
As his last point in his farewell address on January 10 2017, Obama said;
I am asking you t believe. Not in my ability to bring about change – but in yours
Read & Watch his full speech HERE.