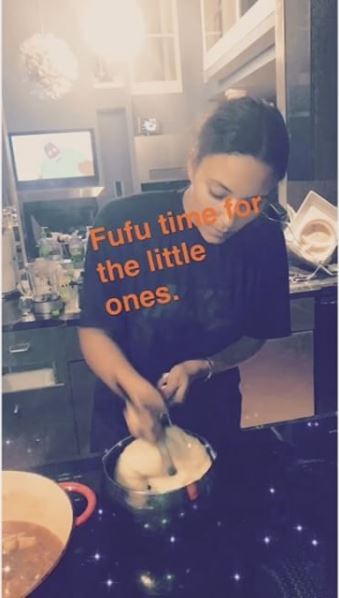 Ludacris' wife, Eudoxie, took to Instagram to share a video of herself making fufu for their kids and according to her, it is one of their best meals and they can eat it every day.
The Gabonese model captioned the video "They literally want to eat fufu every day. Lol Cai likes to eat hers with a spoon or fork while Cadence is straight motherland with it. #Gabonesehouse #Africanbabiesinthemaking"
Watch her fufu making technique below.