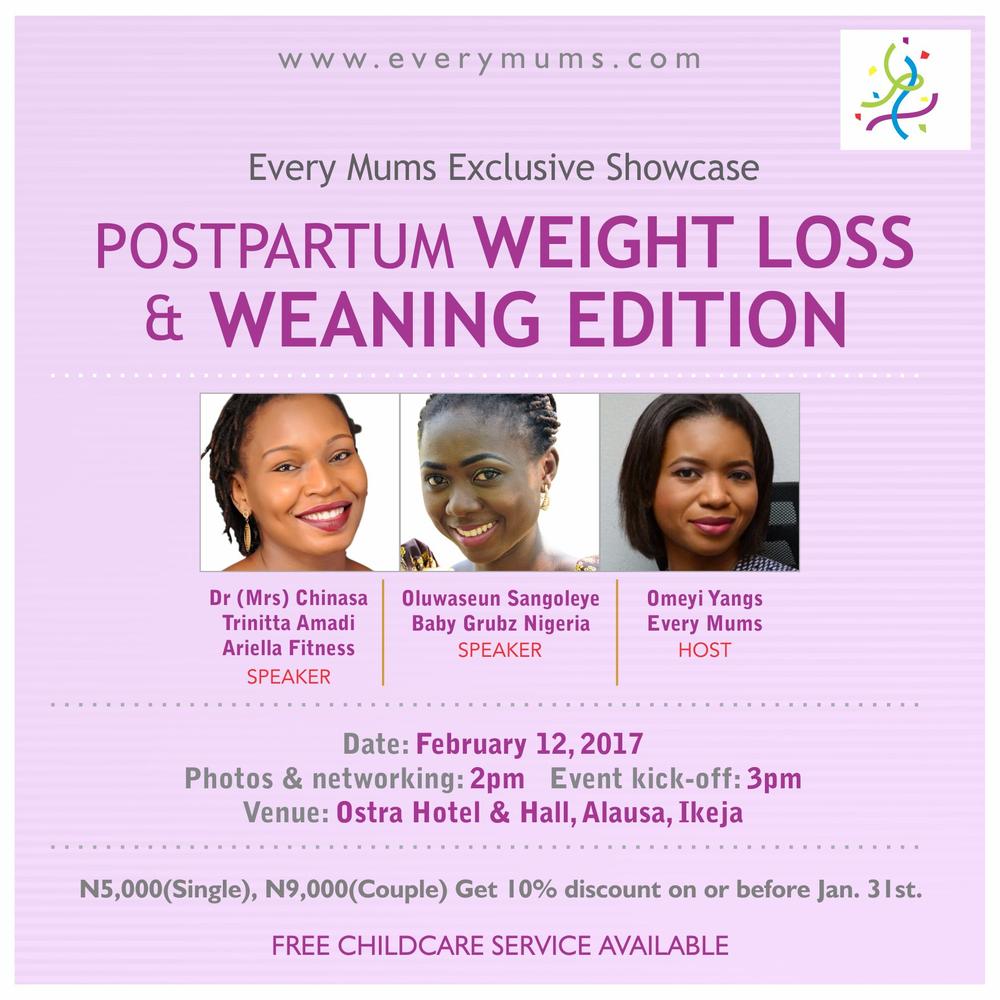 Be a part of Every Mums Exclusive Showcase tagged Postpartum Weight Loss and Weaning edition and learn about these and more. Topics to be discussed include:
How to stay fit during pregnancy
Lose baby fat afterward
What and how to introduce solids to baby
Healthy baby food on a budget
Date: Sunday, February 12th, 2017.
Time: 2pm
Venue: Ostra Hotel & Hall, Alausa, Ikeja, Lagos.
Tickets N4,500 (Single) & N8,100(Couple) if paid on or before January 31st.
There will be free Childcare service and refreshments will be served and goodies to take home too.
Pay via https://payme.ng/everymums
Mail [email protected] after payment.
10% of ticket proceeds will be donated to The Dorcas Cancer Foundation, an NGO that supports children living with cancer in Nigeria.
Phone: 08181953441; @everymums (Instagram/Facebook).
Be there!