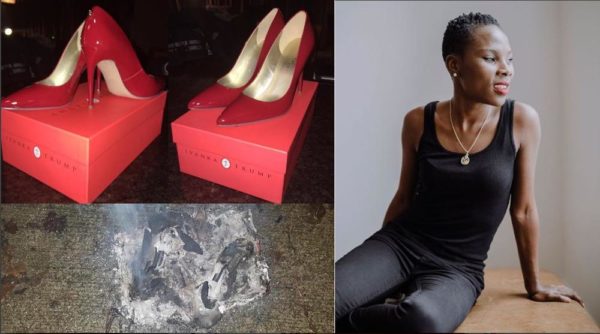 Nigerian-American author and blogger, Luvvie Ajayi, set a pair of her pumps she got from Ivanka Trump's shoe line on fire after, finding them in her closet.
The "I'm judging you" author said that she got them years ago and never wore them.
Luvvie is one of numerous African-American artists that have used social media to protest against Donald Trump, from when he was president-elect, and unto his presidency.
She wrote on Facebook:
"Was purging my closet and came across Ivanka Trump shoes I've never worn and forgot I even owned. Can't wear them now. THEY MUST BURN."
See the video of her burning them here: