Ooops! The Golden Globes misspelled John Legend's Name & Chrissy Teigen Can't stop Laughing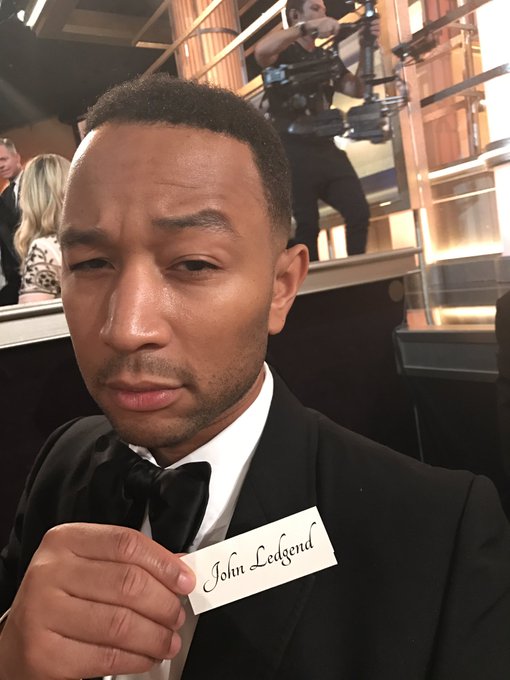 All fun and games as the Award winning singer John Legend, discovers that Golden Globes had misspelled his Surname on his name place card at the awards show holding tonight.
His lovely wife, Chrissy Teigen, couldn't help but have some fun at his expense by tweeting an image of him holding up the card, which read "John Ledgend". LOL!!!