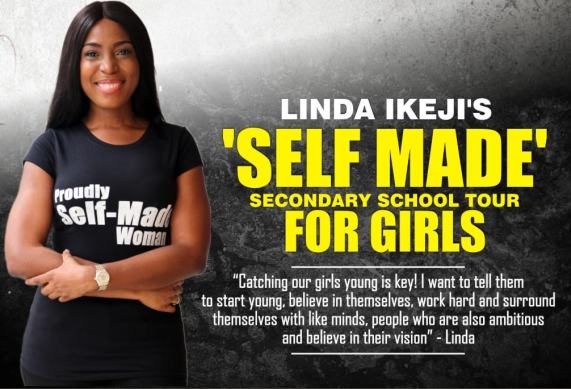 Popular blogger, Linda Ikeji, is wearing a good hat as she starts a 'Secondary School Tour For Girls' under her 'Self Made' initiative.
The blogger, who started this initiative to empower young women who want to start their own small businesses and be entrepreneurs, is extending this to the girls in secondary schools.
The tour will be starting this week and will happen throughout the month of February. She will be visiting about 10 schools.
We love this brilliant initiative in empowering young girls who have dreams!
Read more about the initiative here.