Jibola Jegede graduated from UNILAG today and he shared a photo of himself and his mother celebrating his convocation and the photo has since gone viral for the right reasons.
In the photo shared, Jibola is being sprayed with water by his friends and his mum holds him tightly, all smiles. She didn't even mind getting wet.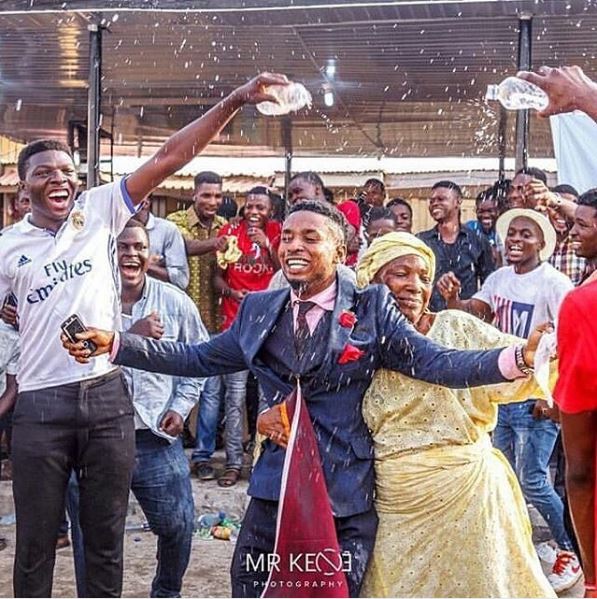 His caption for the photo is also perfect.
He wrote:
A mother is the truest friend we have, when trials heavy and sudden fall upon us when adversity takes the place of prosperity when friends desert us when trouble thickens around us, still will she cling to us, and endeavor by her kind precepts and counsels to dissipate the clouds of darkness, and cause peace to return to our hearts.
Thank you so much mama for the unfailing and undying love you showed me on my day. we turn up together like kilode, love you plenty

MY MAMA IS THE BEST MAMA IN THE WHOLE WORLD WIDE WORLD

#MamaOfLife #SweetMother#LastestGraduate #BscEconomics#UnilagConvocation #CreditToMr_Kena