#BBNaija: Day 10 – All hail Igwe Efe, There's an advantage card + Soma & Gifty get Cosy
Did you watch day 10 of the Big Brother Naija reality show?
If you missed it, we've got the highlights for you!
..
Healthy Competition?
With Bassey's introduction into the House, Kemen now has a rival for being the resident muscle man in the house. Kemen has so far been flexing and exercising his way through the days, helping as many of his fellow housemates with their exercise regimes. Sunday's introduction of Debie-Rise and Bassey brought a whole new dimension into the house's dynamics and in so doing, brought Kemen his main rival.
The two had been good-naturedly duking it out to show their peers and Nigeria who was the strongest between the two of them. This morning being the most obvious as the two musclemen decided to power lift their fellow housemates in front of the mirror and their new friends in the upstairs bedroom. Kemen and Bassey took turns in hoisting Soma, ThinTallTony, and Bally.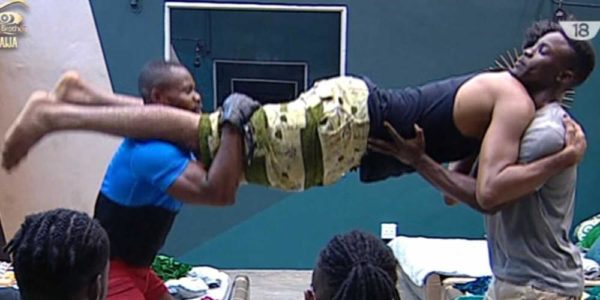 Efe decided to take part too by powerlifting one of the ladies, he chose the sporty Marvis to lift. Soon everyone was watching, with Bassey and Kemen taking turns to do squats with their housemates on their shoulders. Bassey and Kemen then hoisted ThinTallTony onto their shoulders and both did their squats and then they ended off their territorial display by both doing pull-ups.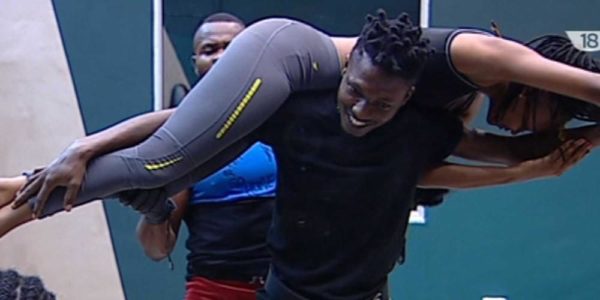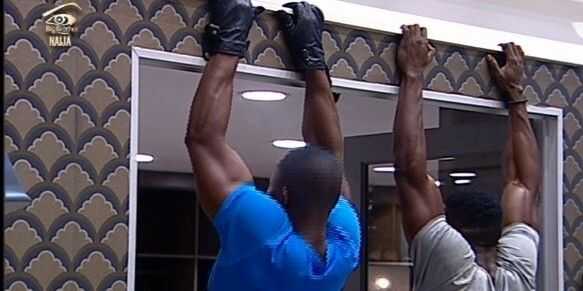 Shopping Time
The Housemates were called into the lounge where they were allowed to shop, via the touch screen television on PayPorte for outfits for this Saturday night's Party. Each Housemate was allowed to choose one outfit each, Biggie revealed that this week's party theme was "Glam" so the housemates wasted no time in each going through the huge selection available on the PayPorte website. The Nominated three of Efe, Miyonse, and Soma were also informed that they were allowed to choose an extra outfit each for the Live Eviction show this Sunday.

The Housemates were extremely impressed with the choice that they had on the website and this made them look forward to Saturday night's Party even more.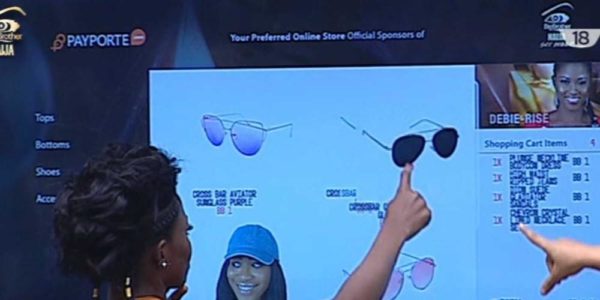 All hail Igwe/ Hide and seek
In a move guaranteed to go to the Igwe's head, Biggie called Efe into the Diary room and gave him two Tasks to read out. Biggie wanted Igwe to inform his loyal subjects that they had to bow to the Supreme Leader, Igwe at all times. They were only allowed to stop bowing to him once he touched them on their shoulder with the scepter. The Igwe had also been given permission by Biggie to choose two housemates that didn't have to bow to him.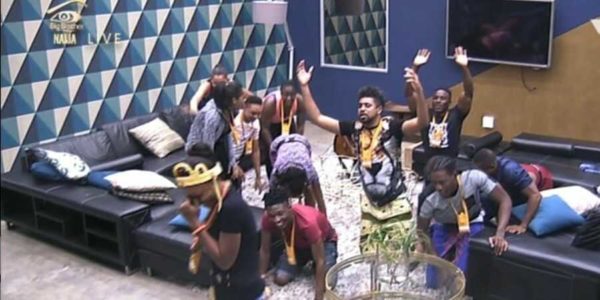 Earlier, while the housemates were doing their Sacred Dances in the Arena, biggie's Ninja snuck into the House and hid something in the Conspiracy Room underneath the bench. Igwe read out the second card of the Task informing them that Biggie had prepared a special reward for one of the housemates to be revealed to them at the Live Eviction show on Sunday. He informed the Housemates that there was a special Green Advantage card hidden somewhere in the House.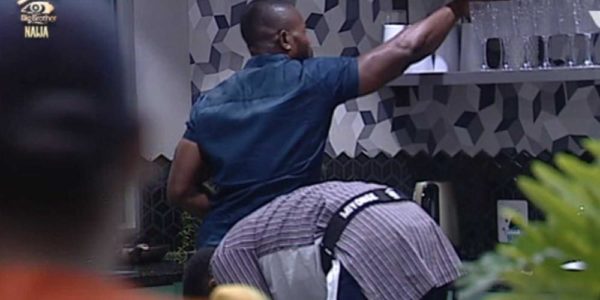 Should a nominated housemate find the card, they could pass it on to a fellow housemate should they get evicted on Sunday. The Advantage card could not be stolen and could only change ownership if the housemate chose to do so voluntarily. The housemates wasted no time in turning the house upside down to try and find Biggie's surprise. TBoss was close but didn't as she exited the Conspiracy Room without checking under the bench.
Diary Sessions and Secret task

 Cocoice was the first Housemate called to the Diary room today? She got a warning from Biggie for strolling leisurely to the Diary room and the bad news wasn't over yet. Biggie told her that for disrespecting Igwe Efe's instructions to hand over the secret book of instructions she was to be punished. Efe decided to make her do the dishes for the rest of the night.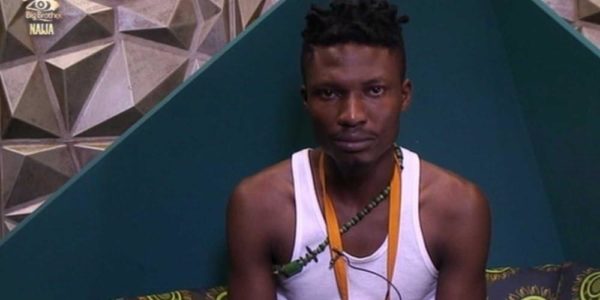 Next was Igwe Efe himself who got a strike for taking his time getting to the Diary Room. Efe seemed taken aback because he was sleeping at the time but Biggie was not interested in hearing any excuses today! Efe shared that he'd had trouble searching for the green advantage card because of his Igwe regalia and couldn't find it anywhere. Biggie then warned Efe to hide the secret book of instructions or risk losing his title as Igwe.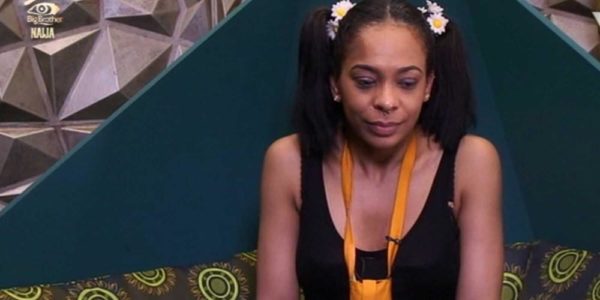 Tboss opened up about her irritation with Miyonse. He was upset all day because of the pending Eviction and she tried to cheer him up my acting like a monkey but he was cold and unreceptive. What annoyed her was moments later he was laughing hysterically with Gifty. Tboss thought Gifty was trying to get under her skin and threw shade at her by calling her Miyonse's "side chick" who's just desperate to be the main "babe"! Then came the twist. Tboss said she regretted nominating Miyonse and hoped he wouldn't be evicted this Sunday because she'd miss. She also finally admitted to liking him but still thinks he's irritating. At this point Biggie gave her a secret task to steal Igwe Efe's book in order to become the new supreme ruler.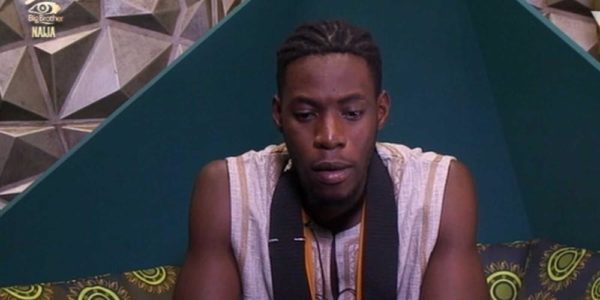 Big Brother wasn't playing tonight and Soma became the second Housemate to get a strike! He tried protesting and using the same "I was sleeping excuse" Igwe Efe has tried but was immediately told to "never argue with Big Brother!" Ouch! Once that was out of the way the mood lightened and a sullen looking Soma admitted for the first time that he had feelings for Gifty though he's not in love. He also said he hated the way TTT and Kemen picked on her because she was so sweet and forgiving. So does Gifty feel the same way? After all, they've been flirting since day one.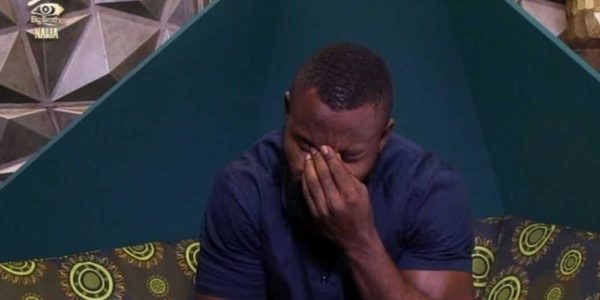 Kemen once again professed his love for Tboss and even said he'd hit on her whether Miyonse stays or not! That should certainly make things interesting. To throw a spanner in the works Biggie gave him a secret task to convince the ladies to lead every morning workout session for the rest of the week and simultaneously discourage all the men from doing the same thing.
Speed Dating task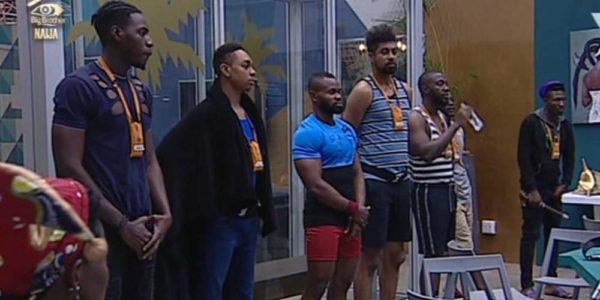 Looks like Big Brother wants to find out once and for all who the sweetest talkers in the House are so it's time for a little speed dating! For this task, the Housemates were asked to split into pairs consisting of one male and one female. The ladies were to arrange themselves into a single file and the men would then take turns choosing a lady to woo and sweep of her feet!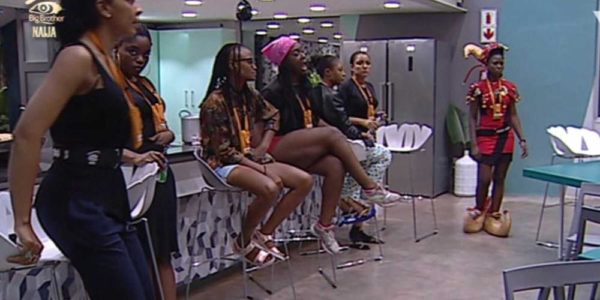 Biggie urged the gentlemen to really take their time trying to impress the ladies and then pick another partner once the buzzer sounded a second time. Big Brother gave the gentlemen until bedtime to talk a good game and make their mark. Tomorrow they'll vote to decide who deserves the title of the biggest player in the Big Brother House!
Debie-rise & Kemen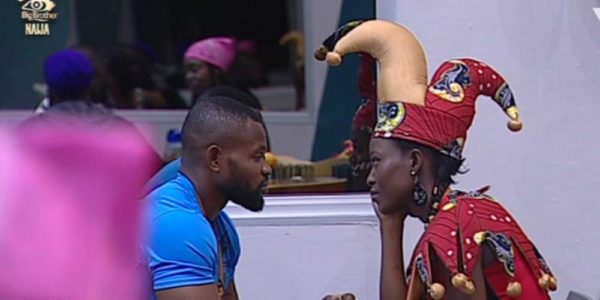 Perhaps she was still reeling from her fight with Bisola but Debie was absolutely ruthless with the gents. Bally got told he was only a 7 out of 10. "I need you to know that my standards are very high! So you should be happy" she added. Bally was speechless. After Bassey said "I think you're so beautiful" she retorted "You think or you know?"
Needless to say, things were looking bleak until Kemen came along, The two of them hit off and she said she loved his voice as he cradled her hands in his. By the end of her chat she blown away she told him she was "Blessed to be in his presence!" Kemen was gushing.
Soma & Gifty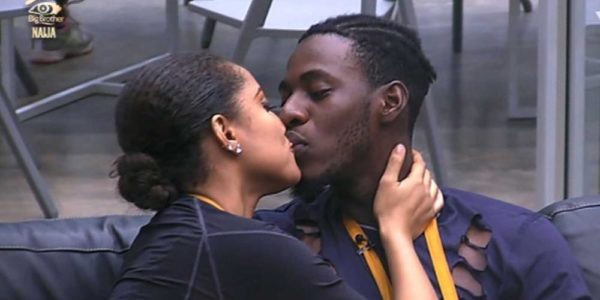 It was a moment that took everyone by surprise, including Soma and Gifty themselves. While sharing a heart to heart the two locked eyes and kissed tenderly out of the blue. After a few seconds, Soma pulled away and asked "How did that happen?" to a visibly shaken and wide-eyed Gifty.
The tension soon melted away and they were kissing again. Gifty pulled away and asked, "So do you have a Girlfriend?" to which a flabbergasted Soma replied "No!".So it seems Soma's officially single and he wasn't done yet. They made out yet again and he whispered to her that her lips were beautiful and he could kiss her forever.
Tboss & Miyonse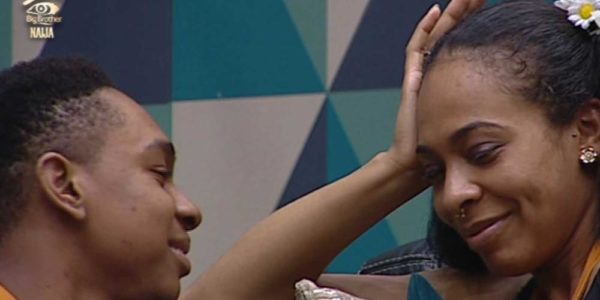 Feeling left out, Miyonse decided to beg Tboss for a kiss. Unlike Soma, he didn't have much luck in that department and an argument ensued that continued long after the task was over. They just couldn't agree on how much action was too much for the Big Brother House! Tboss made it clear she wasn't going to act "out of character" no matter how much he begged. However, she promised him, "I will teach you one or two things when we get out the house."
..
Who is your favorite "Couple" in the house? Let us know!