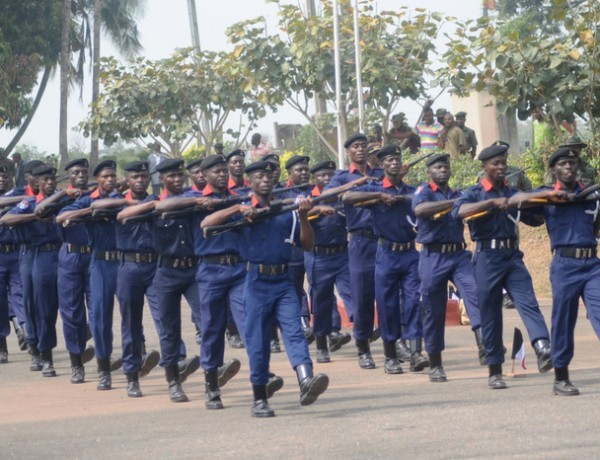 Following the arrest of one Baba Mallam Aji by the operatives of Nigeria Security and Civil Defence Corps (NSCDC) around the NNPC Mega filling station along Damboa road wearing NSCDC Arms squad uniform with a logo of the corps parading himself as a member, the Borno state command of the NSCDC, urged members of the public to be vigilant and cautious of such criminals who disguise as security agents in the state.
"The offense signifies the danger to security agencies and members of the public in view of the gradual increase in kidnapping activities by bad elements wearing uniforms of security agencies." – the commandant, Mr. Ibrahim Abdullahi.
"With the routing of Boko Haram from their enclaves in Borno, there is a need for everyone to be weary of criminal elements who might impersonate security agents to commit such crimes as kidnapping, armed robbery among others in the state. We hope this arrest will lead us to more discoveries as we urge members of the public to be vigilant so as to fish out more of such elements in the society."
While parading the suspect before newsmen, he added that the command after investigation will charge the culprit to court for Impersonation.
Source: Poka.com