Beyoncé's Pregnancy Announcement is already the Most Liked Photo on Instagram with almost 7Million Likes in Less than 12 Hours
Beyoncé is the queen of surprises and breaking records.
The 35-year-old entertainer's baby announcement, featuring a photo of her baby bump, officially has the most likes on Instagram now, with 6.98 million likes in less than 12 hours.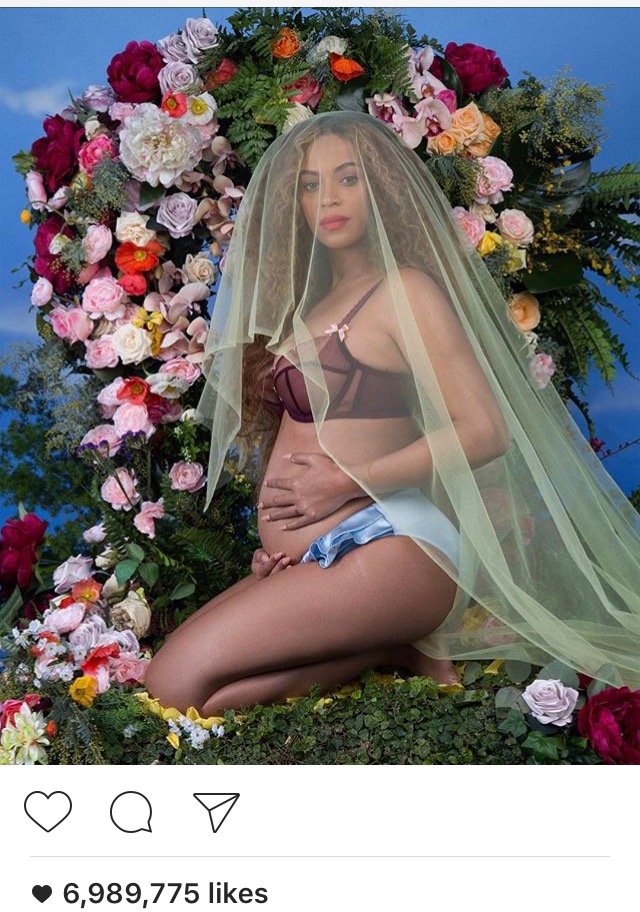 The previous record-holder was a picture posted in June 2016 of Selena Gomez sipping a Coke, which got 6.3 million likes to-date.
Beyoncé has 92.8 million followers on the social media app while Selena has the most followers on IG with 108.4 million.