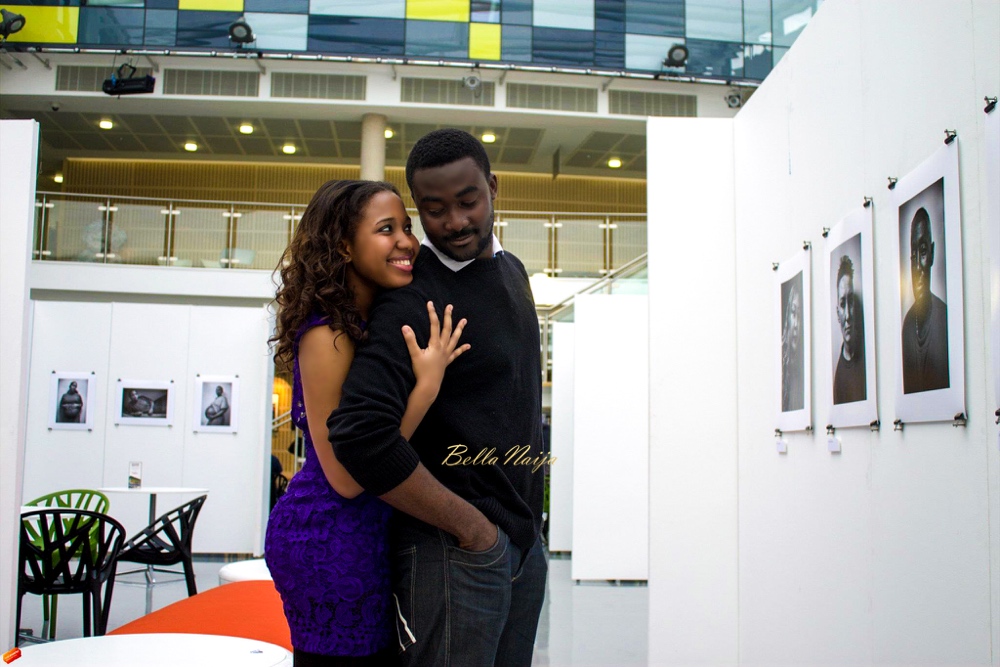 When he proposed, Chidube and Terry had not seen each other for two years!
The groom tells us, "She was unaware I was coming back to Nigeria from the UK to propose to her. Her reaction was priceless!"
Watch the video and read their love story below.
***
I Knew He Was The One…
from the bride, Terry
5 years ago, I was a walking mess. I just broke up with my first boyfriend and my heart was not prepared to accept any new relationship. My friends urged me to move forward by taking me out and introducing me to all sorts of guys, but I wasn't phased by that. I noticed I was starting to irritate them with my antics, so I decided that this night, I would go through with their plans and meet this particular guy they spoke so much about.
When we first got to the party, I felt bored instantly and looked for a safe zone to escape the noise but I was dragged back to the dance floor. If you haven't seen me dance, take note, I am a TERRIBLE dancer and can't even dance to save my life, LOL. While on the dance floor, I instantly noticed a pair of stalky eyes feeding on me and when i turned, I saw this tall, dark and handsome guy, who was later introduced to me as Chidube.
At first I was taken aback by his looks and height, but after a few minutes, the amazement fizzled out. He asked me for a dance and I told him about my "awesome dancing prowess" and then he asked if I could try to work my body to a slow dance and I responded yes. We actually slow danced to the song "I'm sexy and I know it" ... who does that? Nobody or rather, no guy has ever looked at me the way he did and with just that I knew it, "this guy right here, is the One"
Our Love Story
by the groom, Chidube
Hmmm… it all began in October 2011, while I was in London for my Masters. The university organised a little party, and as a no dulling Nigerian, I had to attend. Plus I had the perfect idea of getting me a hot girl.
Before then, I had met two beautiful yet strong-headed ladies (Angela and Peju) that were keen on introducing me to this "perfect-for-me" lady. I was reluctant at first, but there was this undeniable force of attraction that I couldn't ignore, there was something peculiar about this girl and I wasn't ready to let her slide so easily.
Lord… Terry was indeed a tough nut to crack, after 8 months of "Mr Do Good" friend zoning, she finally accepted me into the dating zone. Its been five amazing years, though not all rosy, but in the end it's been worth every argument, misunderstanding and even 2 years of long distance, I wouldn't trade all that for the world.
Then on the 25th of December 2016, I surprised the love of my life by asking her to keep beautifying my life with hers for as long as we live.
Watch!