Douglas imagines Vice President Yemi Osibanjo, a diligent acting President, filing a report of noisemakers for Pres. Buhari, while he's away on vacation.
Good Morning Oga B,
I trust you are 'hale and hearty' as you have been instructing us to tell the Nigerian press. They are getting restless and have started asking pointed questions.
Whatever happened to the old days when you could just give journalists a few Naira notes in brown envelopes or tease them about serving time in jail – of course using one or two as examples? They would have stopped fussing us by now. Those were such good times sir, as I'm sure you recall. The way things were back when you first ruled?
Moving on, it has been very noisy the past few weeks. I would have come to you with this report sooner, but some people have been distracting me. They claim you have left us, so I should stand aside and resign. Imagine the effrontery sir! Stand aside and suspend the great work we are doing in Nigeria? This year alone, according to our plan, electricity will be permanent, (24 hours) we will ban the sale of generators. We will fix all the roads in 36 states, and we will start paying unemployment benefits to Nigerians.
Who knows? Next year, we may even vote in the Senate for the Big Brother Nigeria reality show to be staged here. As everyone knows, we are a listening government and care about our youths pastimes.
Anyway, sir these are the names of noisemakers heating up the polity.
JAMES IBORI x 3
Oga, this one is a difficult inclusion. On the one hand, this man took some money, was convicted and served time abroad. Instead of returning quietly, he was received with a hero's welcome with the kind of noise we only get from crowds we pay for attendance. (you know, creating jobs and income) I think we may have one or two things to learn from him sir. 2019 is fast approaching. He seems to have perfected a wealth sharing plan that endears him to the people. He takes some millions of dollars for himself and shares some Naira notes for the common man. We should definitely consider this strategy in our next budget.
2FACE-INSPIRED PROTESTS x 2
Sir, we must really look to invest in our music industry. We may have to start organizing banquets for our entertainers like our predecessor, Jonathan did and gifting them with at least $200m like he gave Nollywood. I think it is because we haven't been showing our support, that's why 2Face left his house to say we wants to protest against the government. We should learn from our Governor in Lagos State who has drawn entertainers close – Olamide and co. He buys tables at their concerts, takes them to clubs, and pops imported champagne. We should look into setting up a special task force to explore the matter closely. We should probably get former Vice President Atiku to head it. He seems to be quite close with the youth on that Twitter thing.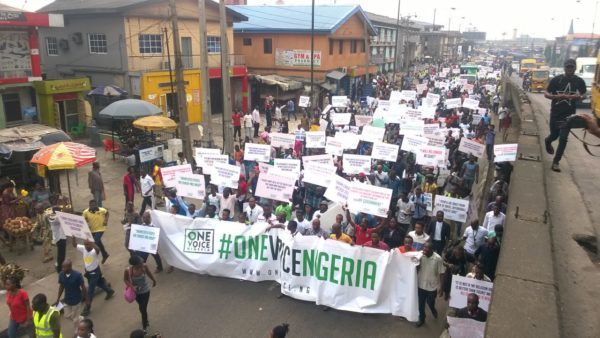 STILL ON PROTESTERS…
Sir, our people can be impatient. After all the plans we said we have, they still wrote terrible things on placards and carried them against us. Very unfair. Plus they were walking on major roads and obstructing traffic. Anyway, I can assure you, we didn't arrest anyone for obstruction of law and order. I am sure the citizens will appreciate our benevolence.
PRESIDENT GOODLUCK JONATHAN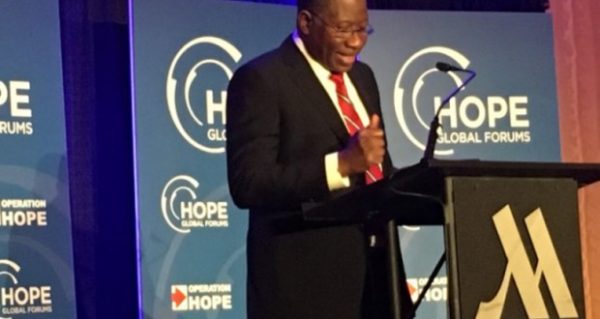 Our former Oga recently delivered a paper to a US sub-committee on Africa, telling them that his actions while in power help curb the spread of terrorism, and that he united religious factions. He was also advising the U.S.A and Russia to help end terrorism in Nigeria.
Sir, this is a very dangerous trend. We cannot accept a former President and member of opposition party spreading vicious lies to the world. Everybody knows we are a nation of truth; like how you said Boko Haram is technically defeated. Plus inviting foreigners into our house isn't proper. It makes it look like we are not capable of solving our own problems. We are. It may just take us longer to do it.
TRUMP'S #MUSLIMBAN
Oga, I decided to take the initiative and also include a global noisemaker on this list. When Oga Donald decided to ban Muslims from seven countries, there were rumours that Nigeria may be added to the list. Sir, it was a very disturbing time for us in the country. Imagine the ripple effects sir. How will we import Kellogg's? Where will our mothers go and give birth and collect a globally respected passport? Where will our artists go and shoot music videos? You know how hard it is to get South African visa? Where will we buy our designer clothes and shoes from? Oga you know the exchange rate for Pounds is now very high.
But we are a praying nation. After summoning an urgent spiritual task force, the ban has been stopped by the Judiciary, and Nigeria is not on the list. Praise be to the heavens!
That's a summary of what's been going on sir. In case I missed anything, please call to my attention. I see you have also been following up with news while in London, watching Channels TV. It's a great thing you are doing sir, supporting the local media industry. Your Special Adviser, Femi Adesina, the Senate President and I, will continue informing Nigerians of your hale and hearty health.
Continue to enjoy your holiday. As always I only ask for one thing when you are coming back. Same thing I asked for the last time…
Pounds.