It's the Season of Love! Watch Exciting Love Stories You'll Really Love on DStv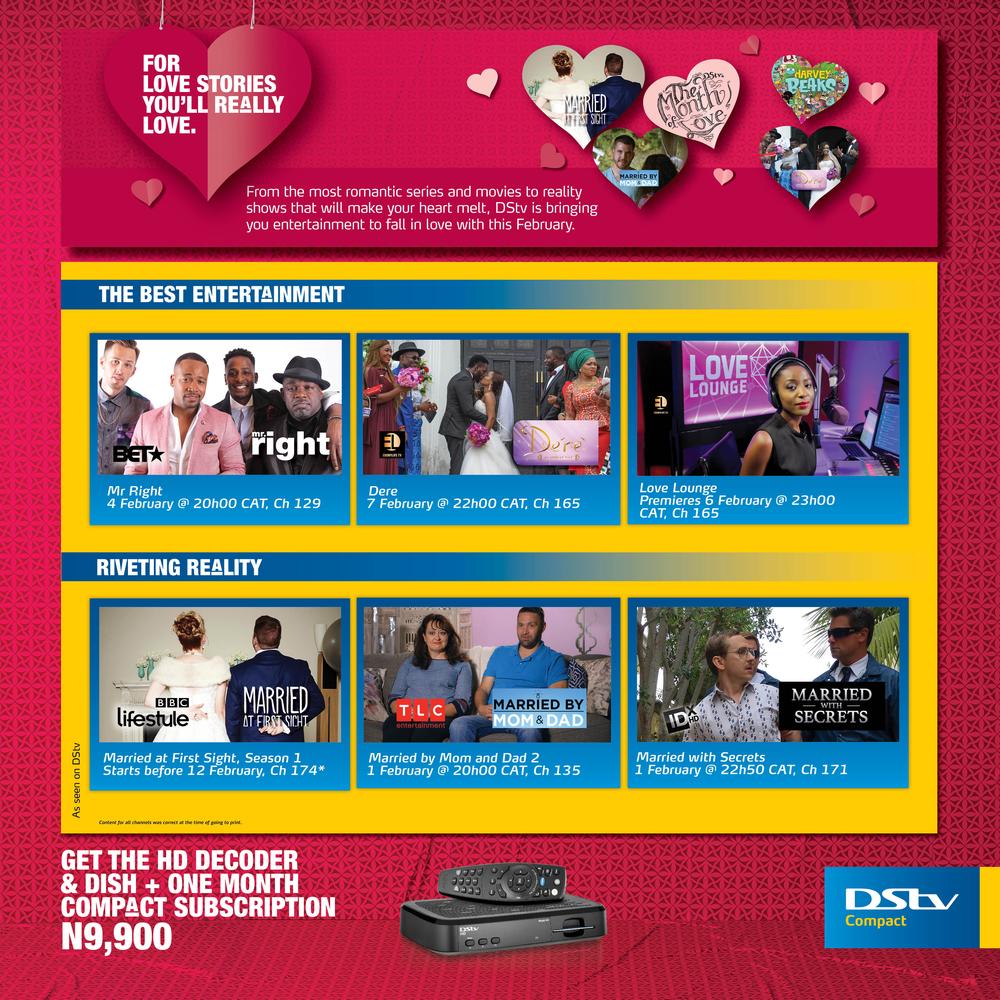 Love was born in February and that is why DStv offers you more fascinating entertainment this February. From the most romantic series to movies that will make your heart melt, find all the best love stories on DStv this February and a whole lot more, just for you.
Right is on BET channel 129 from 4th February
Love Lounge and also Dere on Ebony Life TV Ch. 165 from 6th February
Married at First Sight will be on BBC lifestyle Ch. 174 – a riveting show about love and marriage will make perfect viewing this month
Married by Mom & Dad 2 will be on TLC Ch. 135 this February
Married with Secrets on IDxtra Ch.171 also this February
The kids won't be left out with exciting Disney shows like Supa Strikas; Harvey Beaks season 2 on NickToons; while Lego Batman Movie: DC Superheroes Unite will be on Cartoon Network this month.
Football lovers will witness the AFCON finals, more Premier League and La Liga action on dedicated SuperSport channels, Live and in HD
To enjoy all the shows you love, stay connected to DStv Compact package for N6,000 per month and don't miss a moment of great entertainment this February  – the month of love.
DStv, Feel every moment
__________________________________________________________________
Sponsored Content