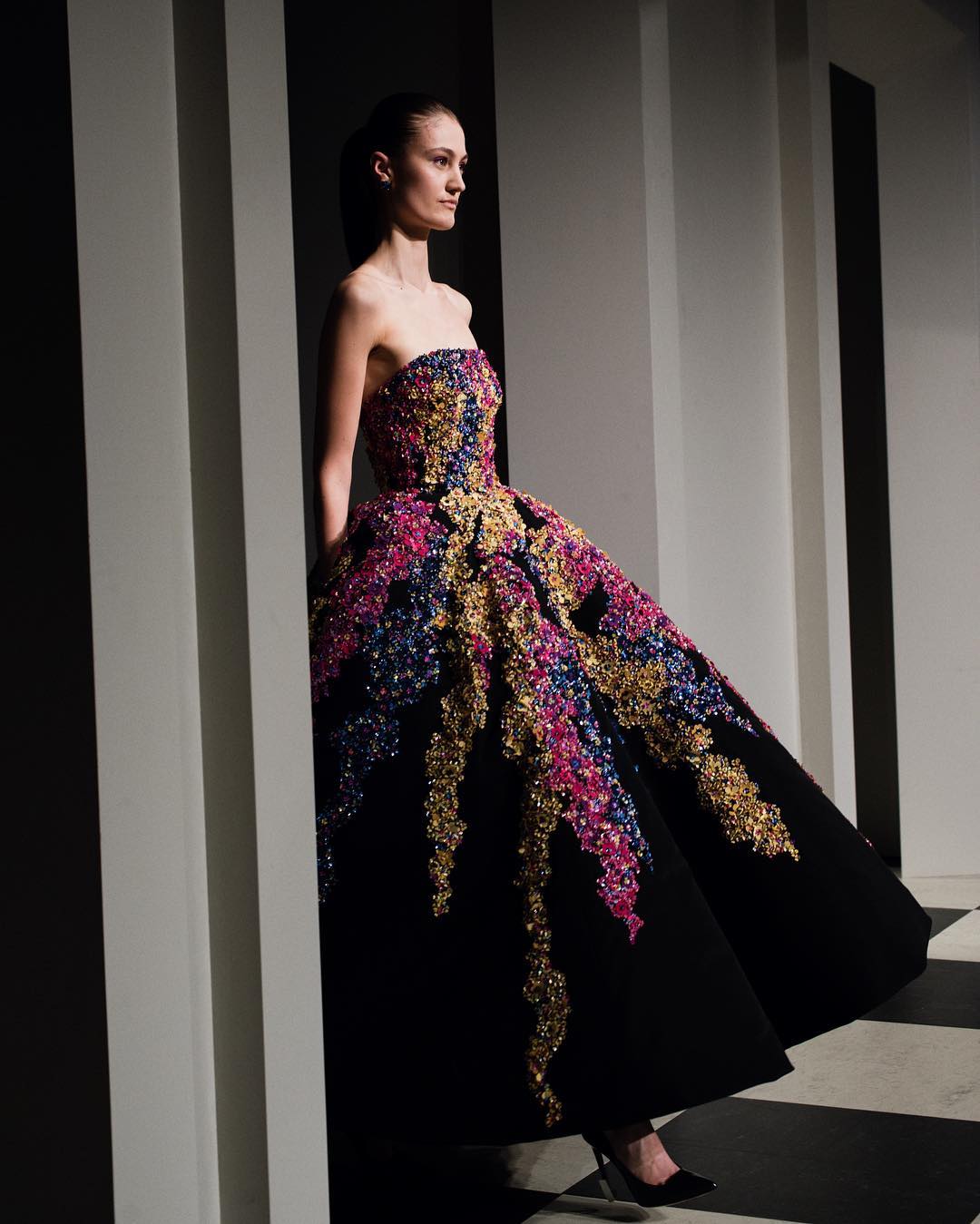 Following the abrupt exit of the creative director Peter Copping last July, Laura Kim and Fernando Garcia who had worked for many years with Late veteran designer Oscar De la Renta handled the debut of the Fall 2017 collection.
The collection featured and captured the dressed-up sensibility that was the house founder's calling card, and most importantly, had a more freewheeling sense of pace than previous collections did.
Here are my two fave pieces from the entire collection of 50 looks. Fave because they are embellished with multi-tendril embroidered black silk, 24 kt gold and fuchsia and sapphire crystals.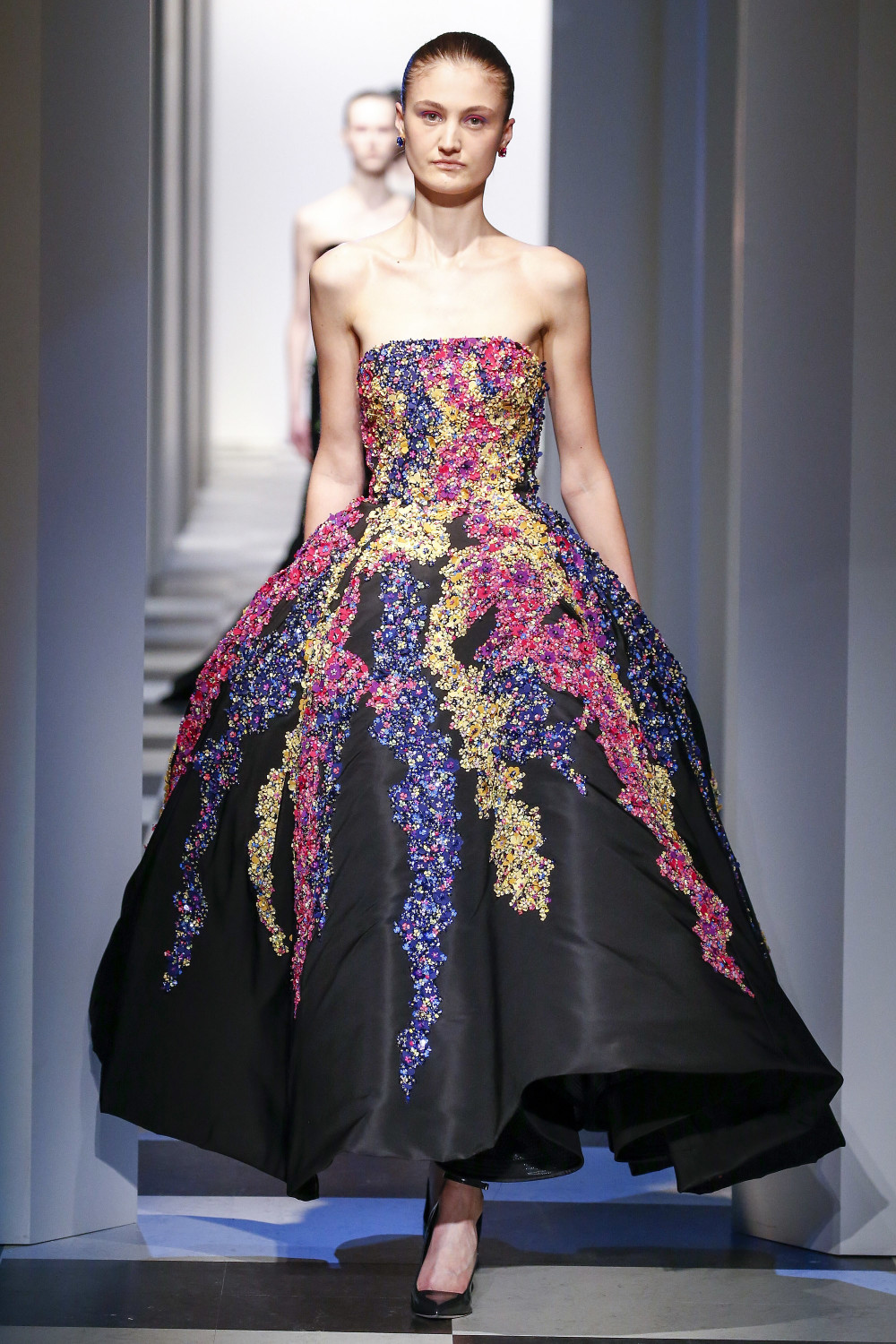 Image: Vogue