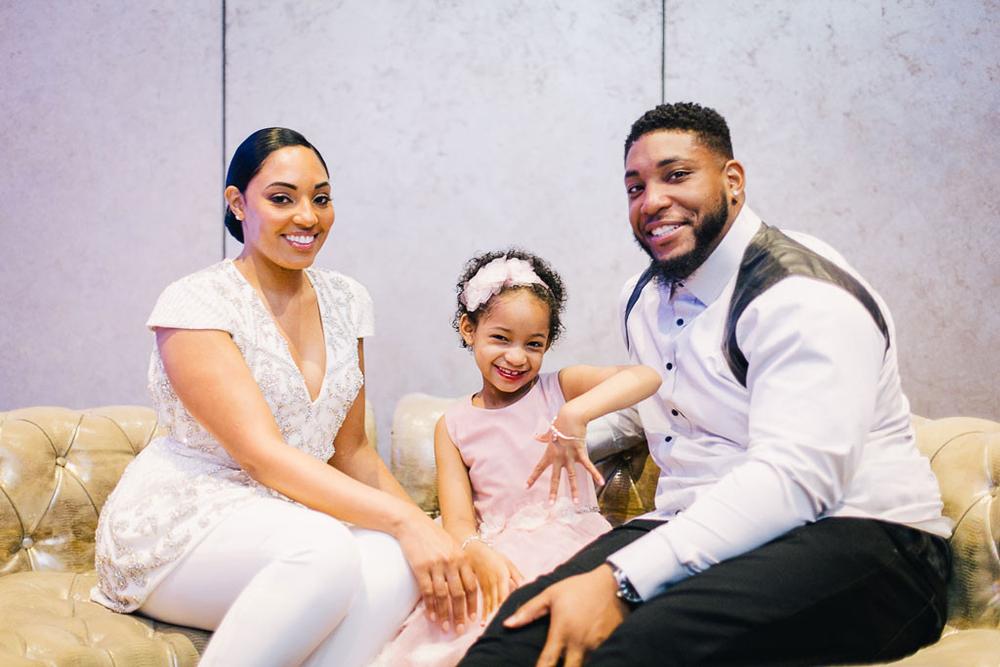 Devon Still, NFL Player and father to the strong-willed 5-year-old cancer survivor, Leah Still has us in tears as he reads the most heart melting vows to her his new bride; Asha Joyce.
After meeting in 2012, the couple got engaged but had to put their wedding on hold for two years until Leah had the all-clear. Asha was his support system throughout the 5-year neurosarcoma battle and recovery period and Devon had this to say about Asha,
'she did things that a mother would do for Leah.' 'Just to be able to make it through something like that as a couple, I don't really think there's anything out there that can break us apart because we've been through the hardest parts you can go through.'
This beautiful pair had their New York wedding in May last year and he read her the most emotional and heartfelt vows!
Did we mention that Leah was their flower girl 🙂
Grab a tissue and watch!
Source:  DailyMail