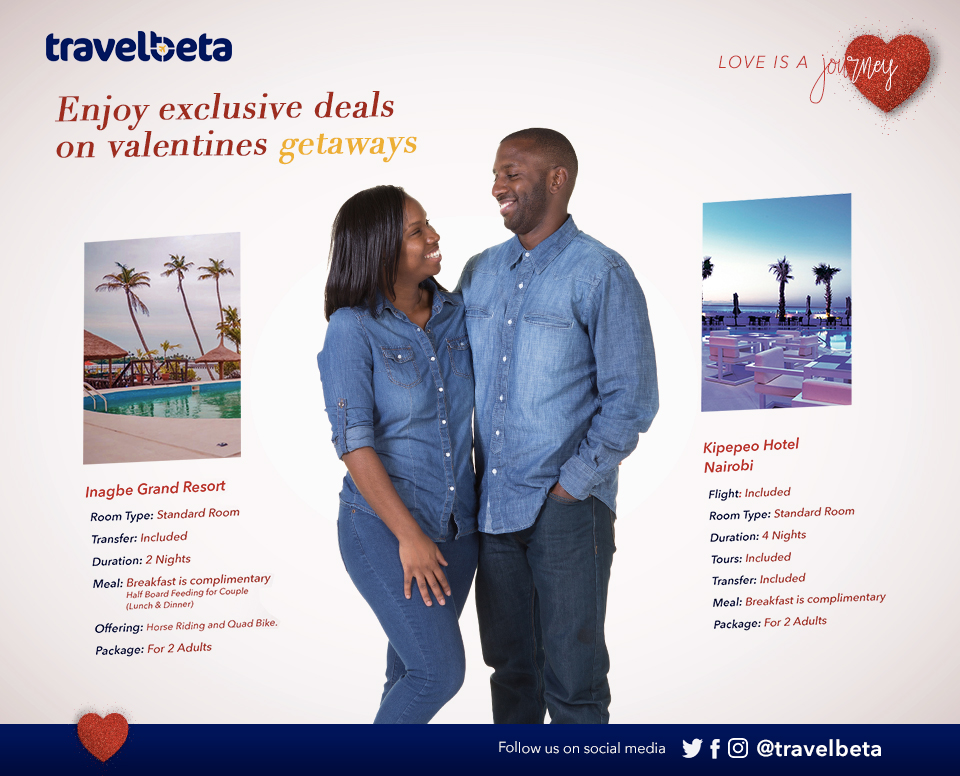 Looking for "the perfect gift" for that special someone this Valentine?
We are sorry to burst your bubble but if you are considering chocolates of flowers, they will melt and wither respectively. Guess what stays evergreen… pleasant memories!
As far as we know, no one has ever said NO to a romantic getaway, so choose the smart option and treat that special person to an exotic getaway this Valentine's.
Travelbeta have put together amazing getaway packages (local/international) for your pleasure and you stand a chance to win up to N100,000 travel stipend  when you book from these packages or customize one this season. See getaway packages HERE –https://goo.gl/aQyz5Z
Also in celebration of the season, we are giving away N250,000 in gifts to 10 lucky couples on our Instagram page, Follow @travelbeta on Instagram and twitter to participate, T&C apply.
Call 07001110111, 08143621722 or email [email protected] for more details. Visit www.travelbeta.com  for great deals on all your flights, hotels and holiday bookings.
Don't just travel, travel better.
___________________________________________________________________
Sponsored Content