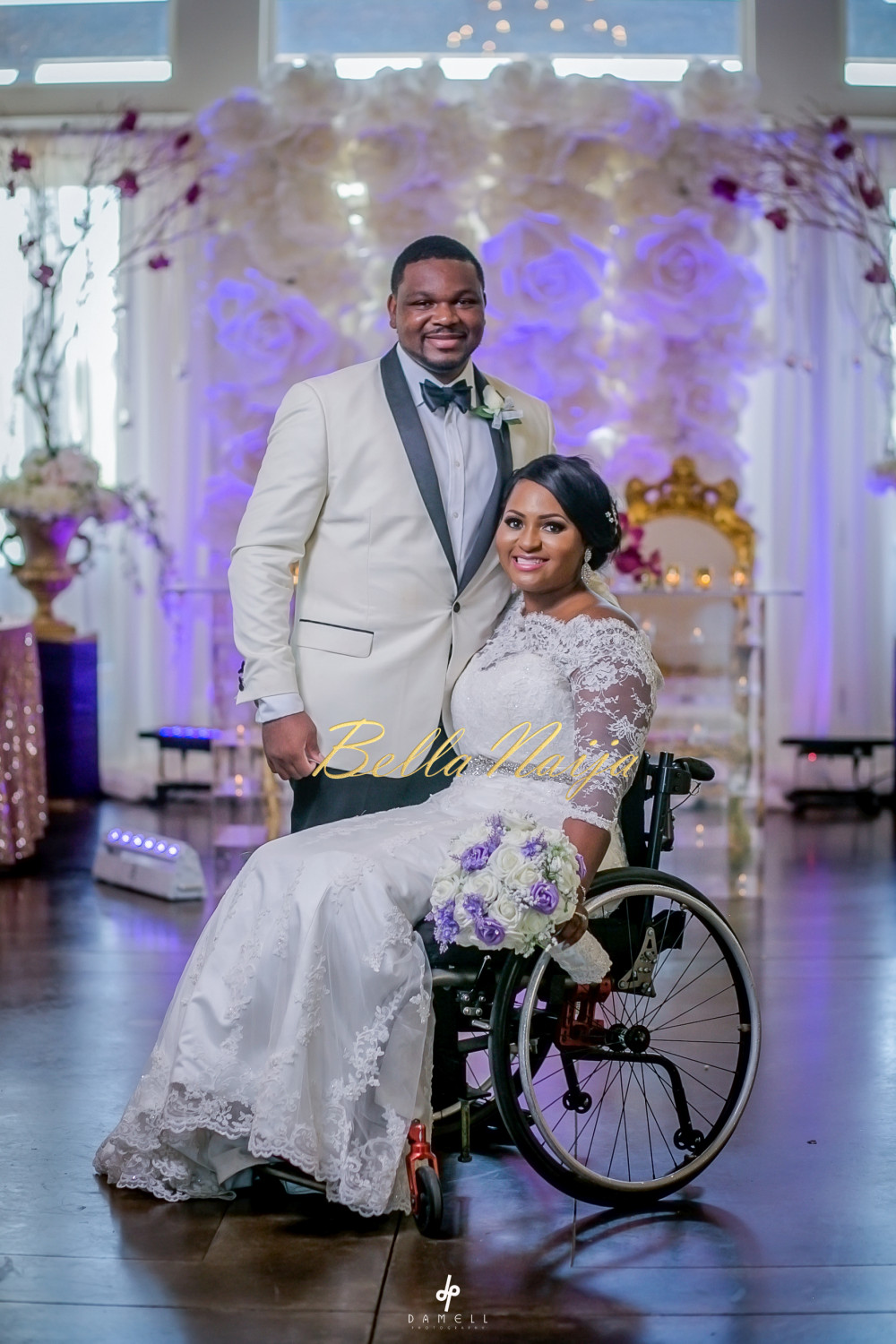 Beauty blogger, photographer and nurse Lizzy O aka The DIY Lady married her beau, Amen who from the first time they met to the accident that left her in a wheelchair (read more here) and recovery, has always been a solid pillar of support to her.
BellaNaija Weddings has followed her #Amizzy2016 wedding journey – click here to see her and Amen's pre-wedding photos and here for their surprise proposal, now they had their lovely wedding ceremony and we have got the official video from the wedding, but first enjoy their advice to soon-to-be brides and grooms.
From the Bride, Lizzy, to future brides:
Wedding planning was fun for me overall. I pretty much knew everything I wanted and tried my best not to go above our budget. It wasn't easy but all the years of marital "grooming" and marriage seminars I attended reminded me that there was life after the wedding celebration. Wedding planning is not a one-size-fits-all thing and what one person finds as expensive, another considers to be too cheap and thereby worthless.
Sit with your partner, put everything on the table and decide what works best for you both. Mommies, daddies, uncles, and aunties will have input regardless of WHO is actually paying for the wedding, but you must remember to honor your elders while still skillfully and prayerfully doing what works best for you and your spouse.
During the first month of wedding planning, however, I WAS SHOOK!!! Yes, SHOOK! Why do flowers cost that much when it's not as if I'll carry it to my husband's house? What is a charger plate and who is paying for the additional wahala it will take to charge it?
I had to take a step back, breathe and do some google searches. I later found out the true price of what the average wedding costs and realized that charger plates don't actually need charging. LOL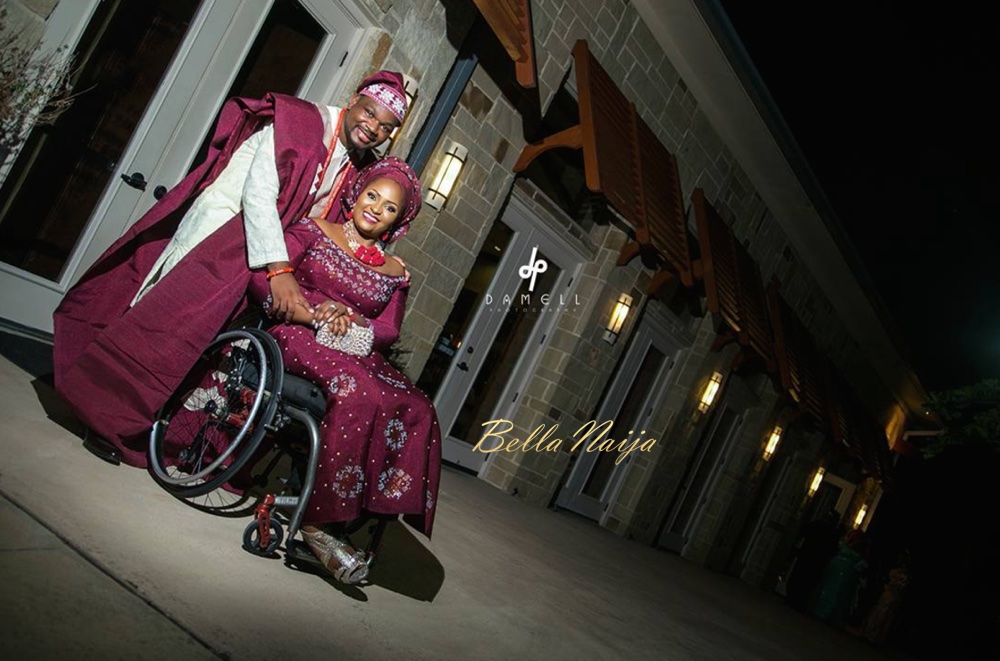 I toyed with the idea of running to Vegas with Le Boo, but I knew that being the person I was, I would absolutely regret it forever. So I did the first thing I felt was wise and hired a wedding planner. Their job is to work within your budget to provide you the closest thing you can get to your dream wedding, and ours delivered beyond my expectation. (Thanks again Jewel, if you're reading this).
While it was completely relieving and life changing to have a wedding planner, the Do-It-Yourself-Lady in me still came alive by being an active part of our wedding planning. From bargain shopping to picking my solid girls as bridesmaids so that I won't have any headaches, to making my veil and bouquets by myself since I had a vision and wanted to save money. I also took on the role of making sure I kept communication lines open with almost all of our vendors including those I found by myself, those our parents found and those my planner introduced me to.
Overall, I found favor with everyone because God kept showing up and showing out. Le Boo and I kept God throughout the whole wedding planning and we had a pact to have fun on our wedding day and soak in all the emotions and love from our family, friends, and everyone present.
I also would like to add that if you're Nigerian and you have the opportunity to do your traditional wedding, PLEASE DO IT! I opted against having a traditional wedding initially so that we could "join all the money on one day", but I am so glad that my mom and pastor's wives and all my other wonderful mummies convinced me to have a proper traditional Nigerian Wedding. "Ha, Lizzy, this your Le Boo must Dobale ooo!!!"
Finaly, do not feel pressured into hiring vendors your mind isn't at peace with. I had peace of mind with regards to all of our wedding vendors, and they all delivered above and beyond for us.
The 21st century frugal bride-to-be in my head certainly didn't understand it, but I cannot tell you how much FUN myself and my husband had on that day! Mixing both of our cultures – he's Edo, and I'm Yoruba – certainly made us very happy. To top our excitement, seeing the looks on our parent's faces was so worth it. I cried so many tears of joy, danced and loved every part of it!
From the Groom, Amen to future grooms:
None of it [wedding planning] will make total sense to you and you'll want to question anything costing more than $1, but you cannot stay within that mentality throughout the wedding planning process. Shake it off, discuss finances amongst each other, and support your bride in every way you can because you're happy when she's happy. Pray together at every given opportunity, put God first and make sure to enjoy your wedding day to the best of your ability. DANCE DANCE DANCE.
Congratulations to the beautiful couple, with love from BellaNaija Weddings.
Watch their lovely and inspiring wedding video below
Credits
Photography – Damell Elliott Photography | @@damellphotography
Videography – Dele Oyedepo photography | @d2tgraphy
Wedding planner – TOJ Events & Design | @touch_of_jewel
Makeup – Flawless Touch Makeover | @flawlesstouchmakeover
Asooke's and Couple's Traditional wears – TwentEight02 Asooke | @twentyeight02asooke
Wedding Decor – Events By Carlos | @eventsbycarlosdallas
Wedding Ceremony and reception– The Villagio Resort
Wedding Cake – Crystals and Cream | @crystalsandcream
Wedding DJ – Deejay Rell | @deejayrell
MC – Jedi | @comedyjedi
Bride's hair – Platinum Silk Virgin Hair | @platinumsilk_virginhair
Bride's Hair Installation and styling – Jaclyn Irabor Hair Design Studio |@lovdiv84
Dessert Table – Moe's Desserts | @moes_desserts
Live Band – Genesis | @jolayemia
Catering – Yemsade | @yemsade
Snacks – Tasty Bites | @tastybites2015
Bridal Jewelry – David Tutera & Zena Accessories | @zenaaccessories
Groom Styling – JprStyling | @jprstyling
Invitations and Programs – Bankem Printing | @bankemprinting
Uplighting – Dj Riz | @djrizent