Show Some Love this Valentine and Donate Blood at the Valentine Blood Drive by SCAF & Haima Health Initiative | Friday, February 10th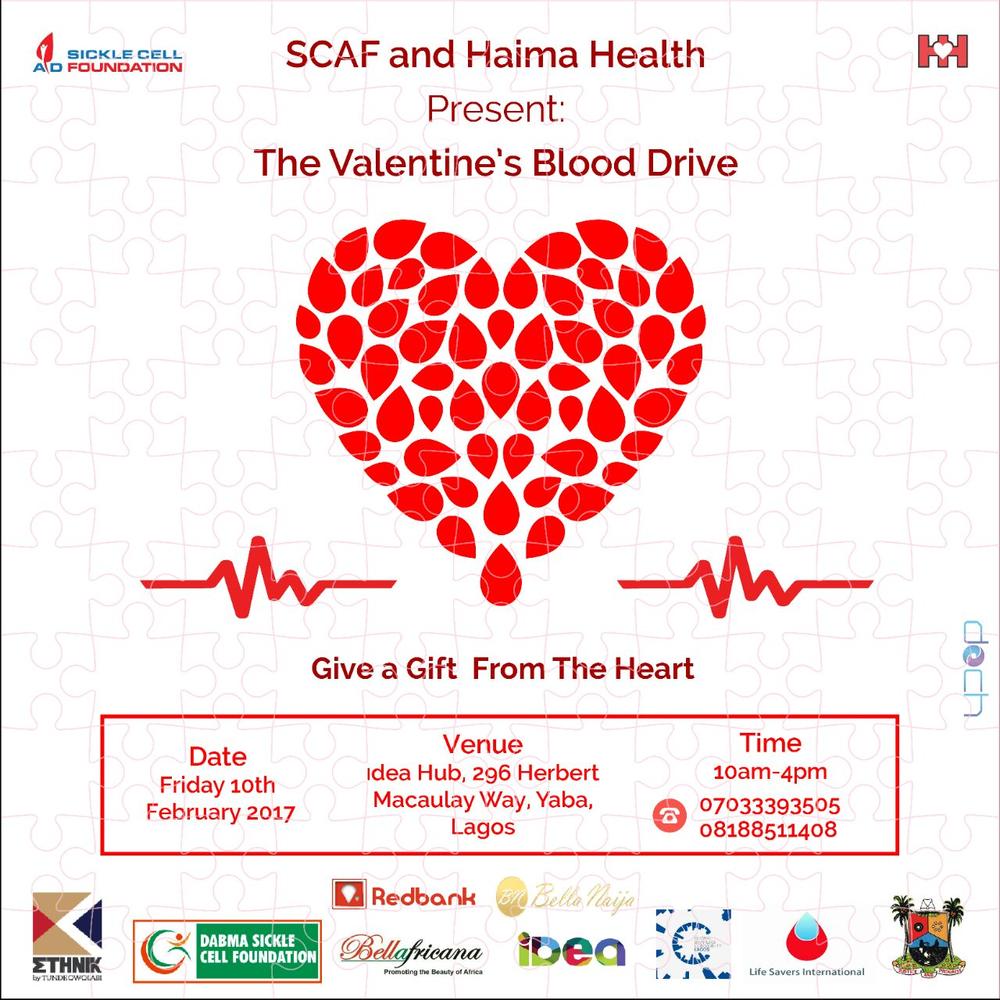 Last week, Ade had a sickle cell crisis and became anaemic. He needed blood transfusion immediately to save his life. He couldn't afford to buy one, neither could he get a family donor to save him. He told a nurse of his predicament and she reached out to the Sickle Cell Aid Foundation (SCAF) and Haima Health who provided Ade with blood at no cost.
A pint of blood saved Ade's life, was it you who donated? If it wasn't, all hope isn't lost – you can save someone else's life by joining SCAF and Haima Health for its Valentine's Blood Drive.
It's a simple process that takes under an hour and your donated blood can save three lives!! So share the love by donating blood!
Date: Friday, February 10th, 2017.
Time: 10am to 4pm
Venue: Idea Hub, Yaba, Lagos.
#CupidsDrive2017
______________________________________________________________________
This content has been published for free as part of BellaNaija.com's commitment to youth, education, healthcare and community development as part of our corporate social responsibility programme.