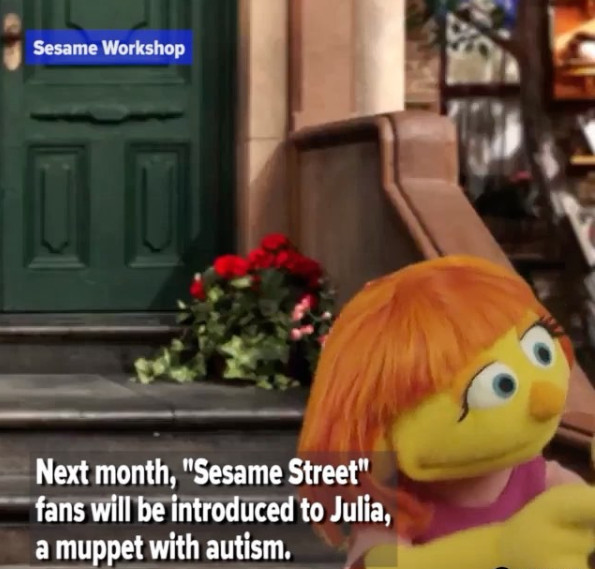 Next month, children's TV show Sesame Street will introduce a new character with autism named Julia, BBC reports.
Julia, 4, who is already featured in digital and printed storybooks, will be making her TV debut with puppeteer, Stacey Gordon.
Stacey, who has an autistic son, said the creation of an autistic muppet is "huge".
"Had my son's friends been exposed to his behaviours through something that they had seen on TV before they experienced them in the classroom, they might not have been frightened. They might not have been worried when he cried. They would have known that he plays in a different way, and that that's OK," Stacey told CBS News show 60 Minutes.
In Julia's first episode, she ignored Big Bird after he was introduced to her. "Maybe she didn't like me," Big Bird said looking confused.
However, the other muppets tell him: "She does things just a little differently."
The muppets and children but received Julia with open arms. They created a new game where they all jumped around together after seeing Julia jumping with excitement when she saw them playing tag.
Photo Credit: Sesame Workshop via ABC News