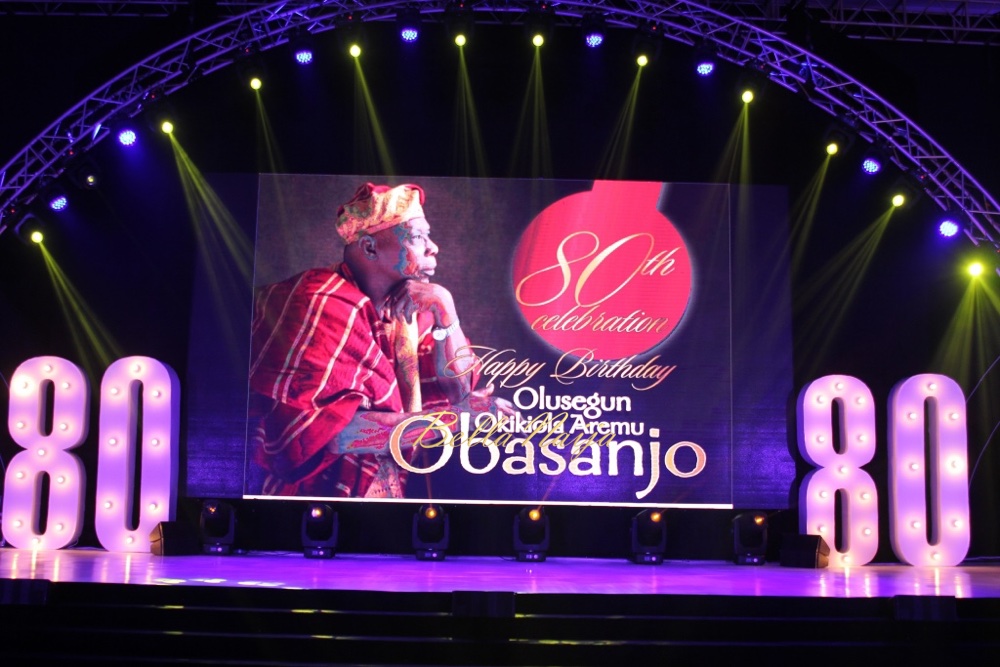 It was a creative display of history and glamour at the 80th birthday dinner of former President Olusegun Obasanjo at Eko Hotel, Lagos on Sunday, 5 March.
The event was organised and managed by one of Nigeria's foremost events management company, Elizabeth R, who transformed the venue into two parts – a chronological display of some of Obasanjo's life defining moments and then, a classic themed reception. Guests were taken on a nostalgic journey as they made their way from the red carpet to their tables.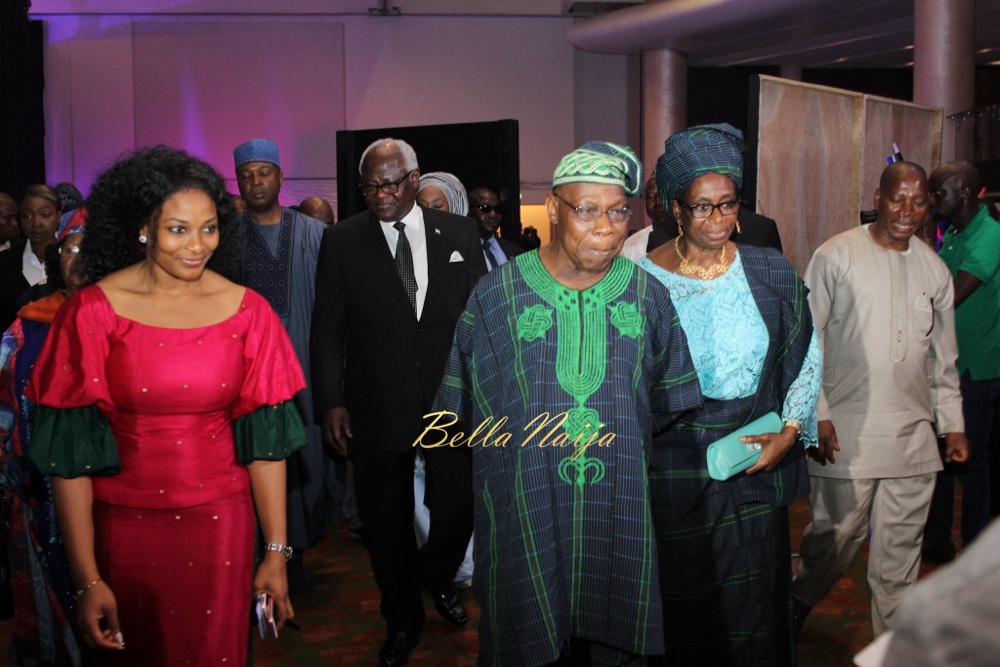 The Entrance
The walls of the entrance tunnel were decorated with short narratives of his growing up years including his political career in the military and civilian eras.
What followed next was a representation of Obasanjo's popular Ota farm, complete with farm produce and market women in their elements.
The Holding Area
This simulation led guests into the holding area where they were treated to a selection of cocktails and hors d'oeuvres. In there, the creative team at Elizabeth R re-enacted some memorable events of Obasanjo's life:
From his days as a military officer to a young Obasanjo cruising in his Mercedes to his years in prison.
There was also a scene that represented the period he went overseas and met with American President, Jimmy Carter, Queen Elizabeth of England and Pope John Paul.
The set up also showed 'Baba', as he is fondly called, drinking palm wine, dancing and playing 'ayo' with his friends. Then finally to present day Obasanjo in his Ota home, surrounded by children listening to him tell his life's stories.
The Reception Area
The reception area was also a sight to behold. The area featured crystal encrusted centrepieces placed on mirrored tables, with an all white table setting contrasting perfectly with the purple hues projected by the lights.
The Cake
Cakes by Tosan worked with the theme and produced a yummy creation that featured Obasanjo's favourite things.
After his tour of the setup, a very pleased Obasanjo said he was surprised at what was planned for the night.
"You laid out a bit of my life including the prison experience. And all of you who have contributed to this, I want to thank you very very much", he said.
See more photos here and watch the short video clip below
Credits
Event Planner: Elizabeth R | @elizabeth_r_empire
Video Coverage & Production: ThisMediaGirl | @thismediagirl
Photography: Kunle Haastrup