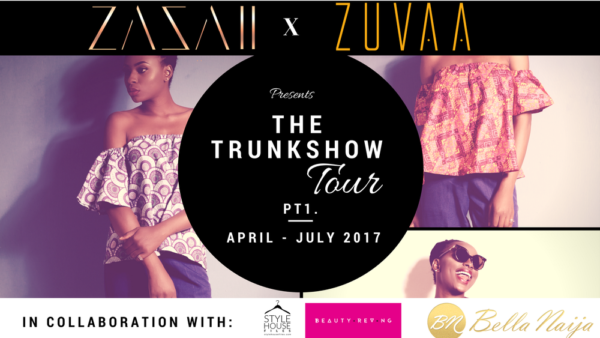 In keeping with their 'Africa to the world' mantra and the promise to take the ZAZAII experience global, your chance to shop Made In Africa brands is almost here!!
ZAZAII is partnering with ZUVAA to pop up in over ten cities in the United States this year. Kicking off in April, this truly exceptional tour will be a great opportunity for the diaspora public to truly discover artisanal African fashion
The released dates and locations are as follows :
 April – Atlanta
June  – Charlotte
June – Nashville
June – Oakland
July – New Orleans
July – NYC
At most of these trunk shows, the ZAZAII team will be joined by key fashion brands curated by the StyleHouseFiles team and beauty brands by BEAUTYREV
For participation and inquiries we invite you to send an email to [email protected]
Make sure you visit the trunkshow when it comes to your city!
For more news, updates, please contact [email protected] or follow ZAZAII on Twitter and on Instagram, @experiencezazaii.
Sign up for monthly newsletter here – http://eepurl.com/btiqv5
_____________________________________________________________________
Sponsored Content