#ThinkYoutube! Sisi Yemmie, Dimma Umeh, Akah Nnani, Dodos & More Nigerian Content Creators celebrated at YouTube's Cocktail Party | Get the Scoop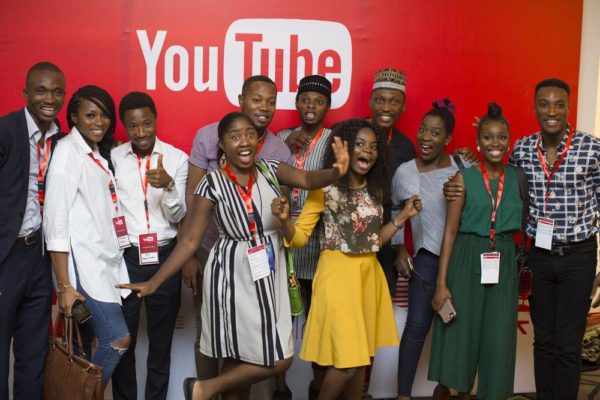 Nigerian YouTube creators Sisi Yemmie, Dimma Umeh (ThatIgboChic), Naija's Craziest, Akah Nnani, Bellarose Okojie, Misstechy, Dodos, Frank Donga, Yomi Black and more came together to talk about how YouTube was providing a platform for them to share their passions and earn money.
Speaking at the event, SSA YouTube Partnership Manager Teju Ajani said "YouTube continues to be a top video destination for Nigerians looking to share and watch the most viral local and global videos. In 2016, YouTube mobile watch time in Nigeria increased by 150%; proof that Nigerians are spending more time on the platform, and are finding content relevant to them".
YouTube attracts a global generation that has grown up watching what they want, whenever they want, on whatever device is closest. Globally, almost 60% of YouTube's monthly watch-time comes from mobile devices. On average, 60% of a channel's views come from outside the creator's home country.
Globally, more than 400 hours of video is shared on YouTube every minute. So whether you are a teenager at home, a global media powerhouse or a business brand, your videos need to be on YouTube. YouTube is a social video ecosystem with such critical mass that your videos basically don't exist on the web if they're not on YouTube.