See all the Photos from An Evening of Excellent French Cuisine, Fine Wine and Good Company at Goût de France/Good France 2017 Hosted by Air France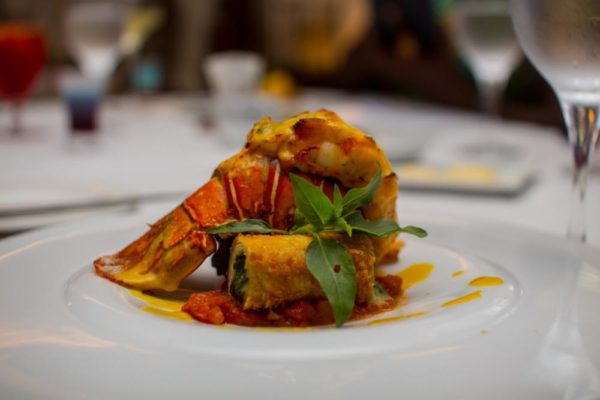 In celebration of Good France 2017, Air France hosted guests to the best of French cuisine.
Good France is a celebration of French cuisine, bringing together chefs from all over the world. The dinner showcases the excellence of French cuisine, its capacity for innovation as well as the pleasure derived from eating these meals.
The dinner took place at The Sky Restaurant, Eko Hotel & Suites where guests were treated to a five-course meal starting with the Aperitif, hot starters, main course, cheese and finally dessert.
In attendance were media personnels such as Rose Umane, Omolola Itayemi, Olufunmilayo Ojesina and Yemisi Suleiman.
The ambience was great as guest can be seen relishing the savor of the French meals. Chef Benjamin of Sky Restaurant also took guests through the process of preparing the meal i.e. the ingredients, how long it took to prepare the meal as well as the history of the meal.
Nike Davies-Okundaye, French nationals and lovers of good food were also spotted at the dinner.
See more photos below:
The Mouth-Watering Meals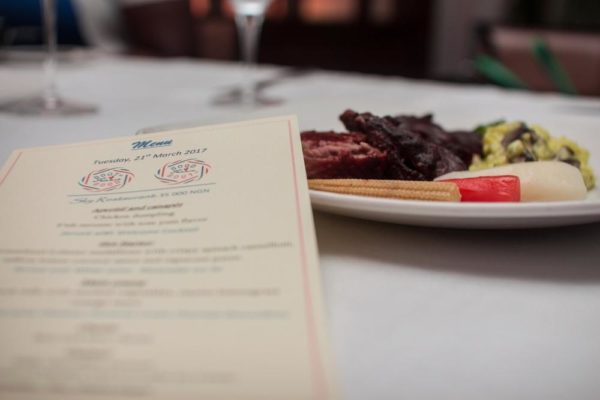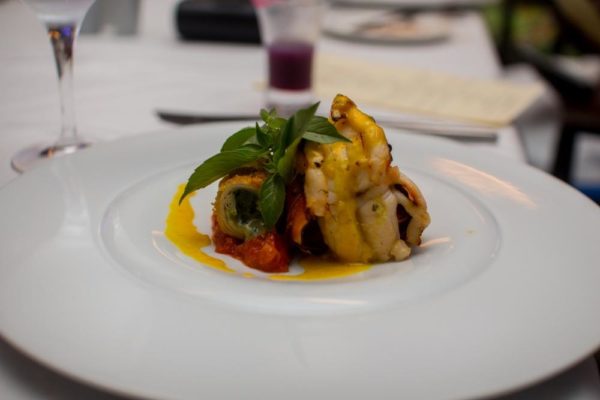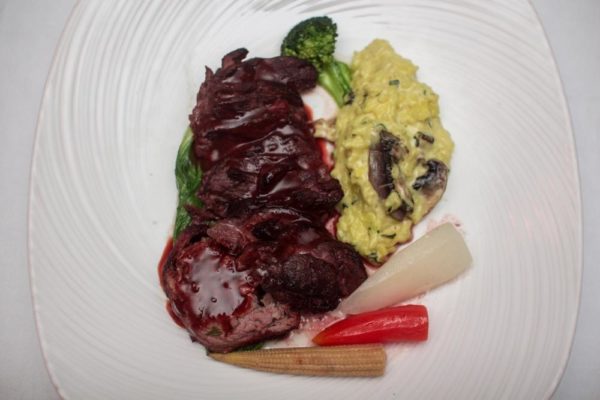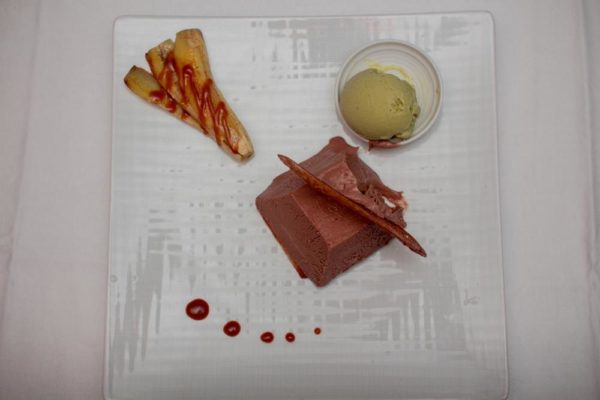 Savouring the taste of good French food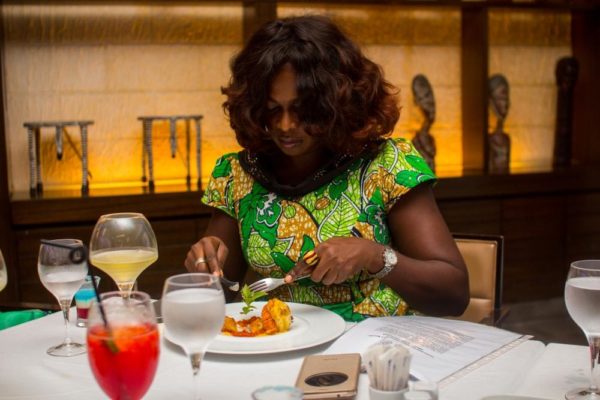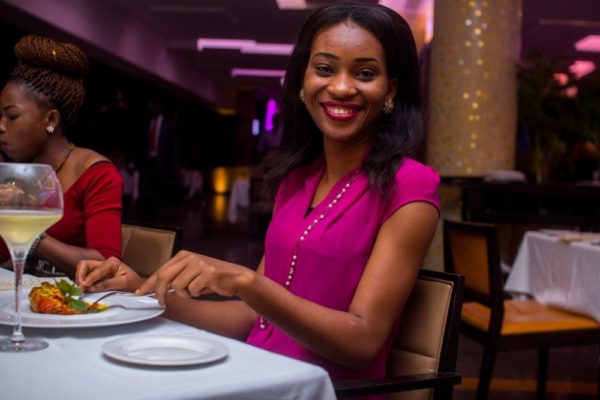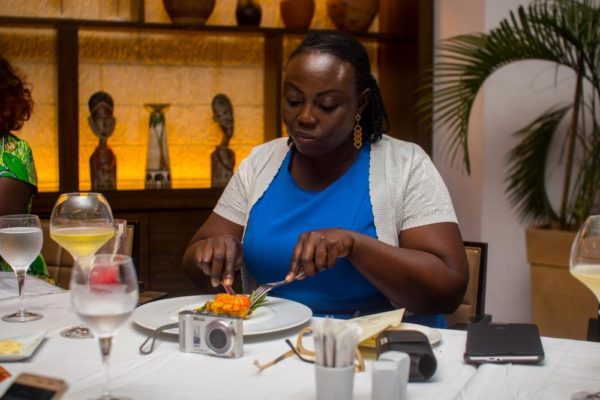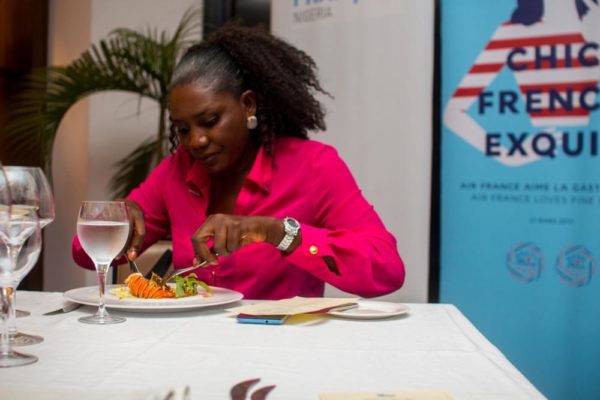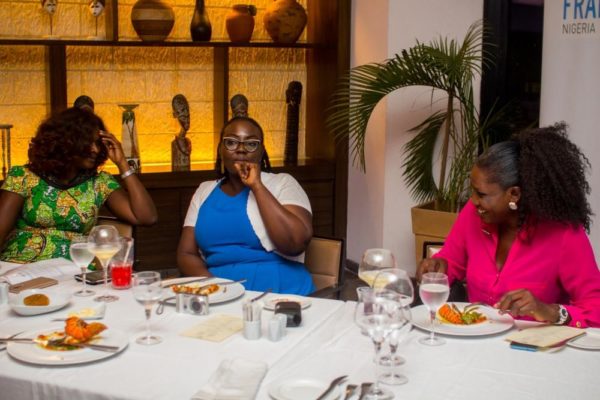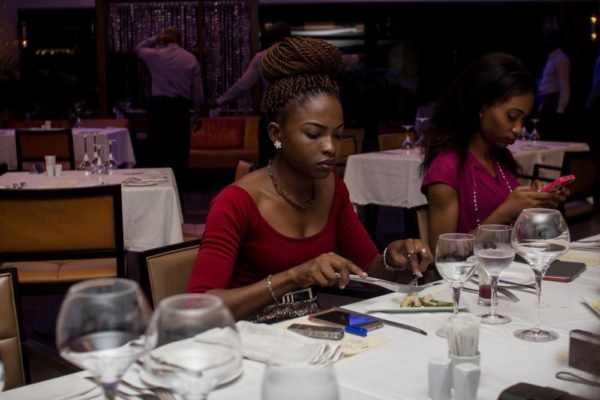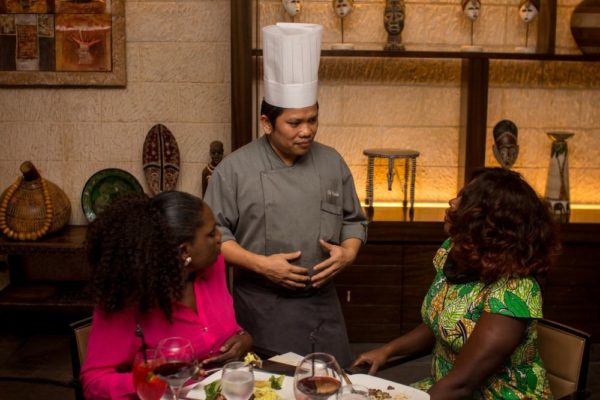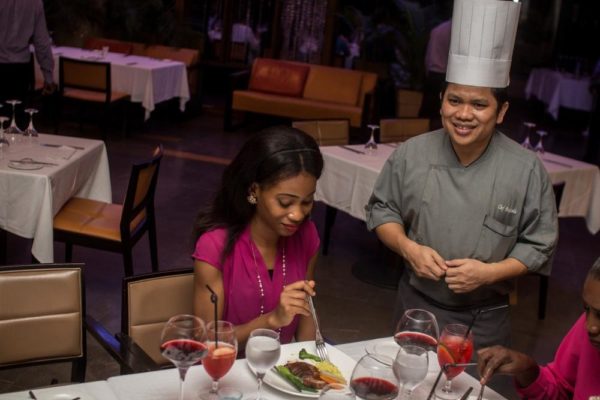 Guests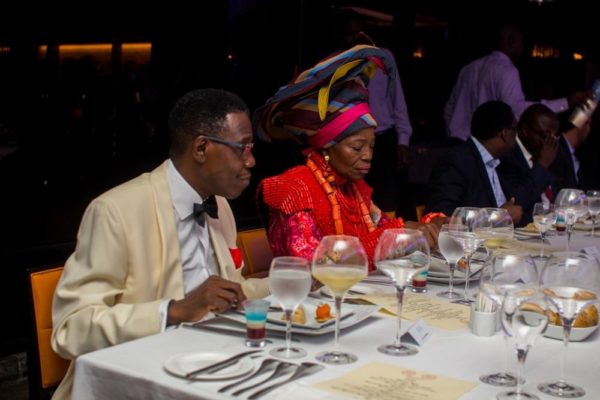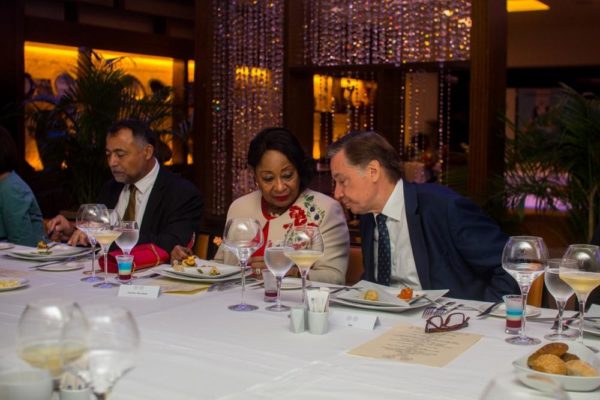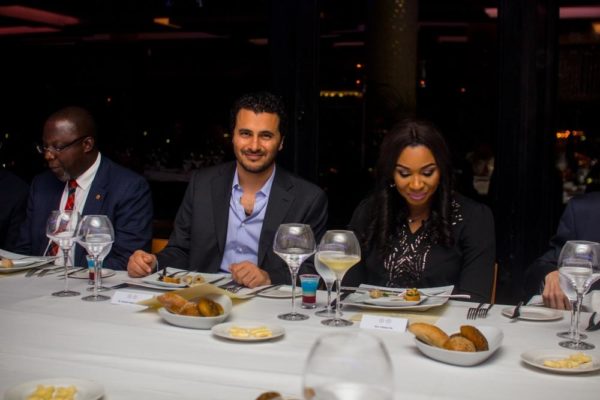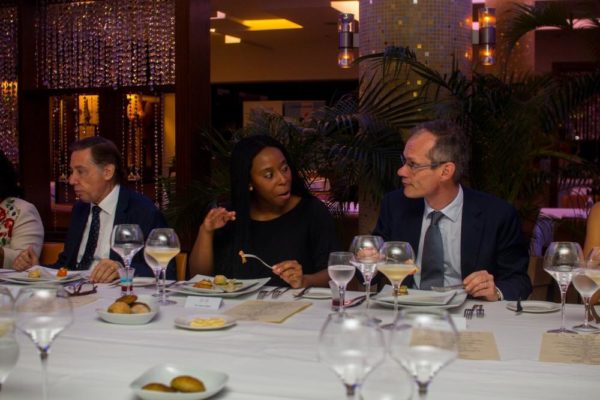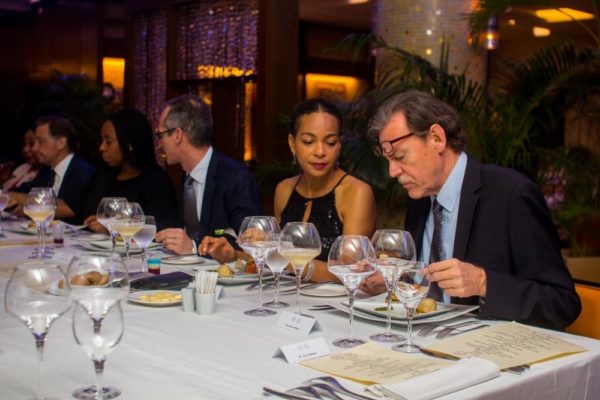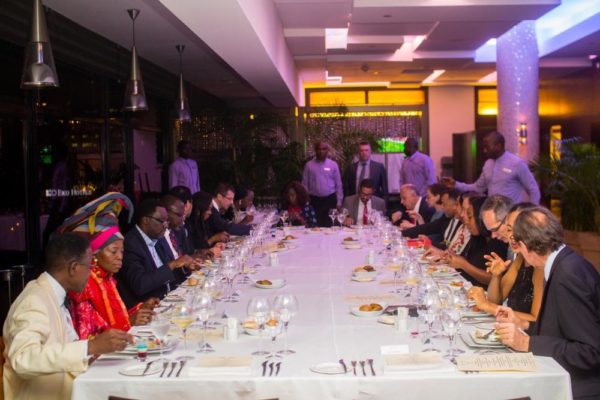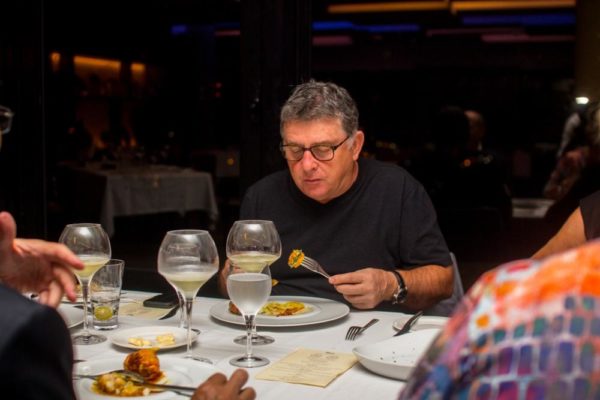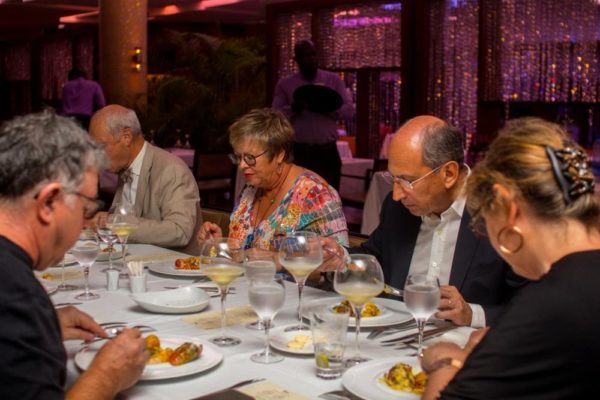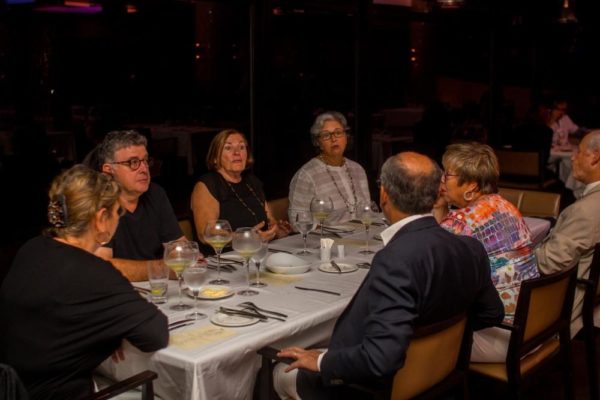 After a great meal