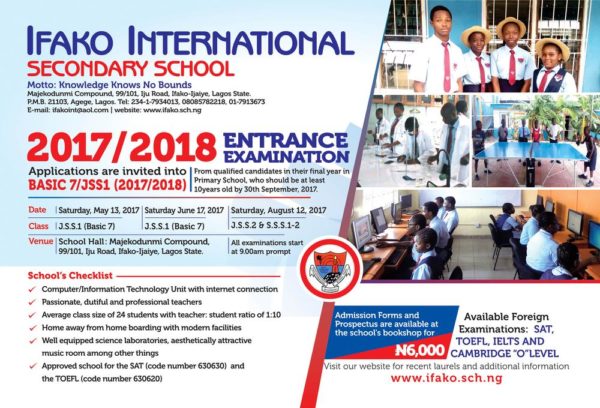 Admission is in progress.
The school has been rendering dedicated service to the Education industry for almost 30 years.
Ifako International Secondary School prides itself as a great citadel of learning through which effective moral upbringing required to make your child/ward fits into this modern age of sophisticated living is inculcated.
Kindly contact us or visit our website www.ifako.sch.ng for more information on how to register your child/ward for our entrance examination
—————————————————————————————————————-
Sponsored Content