Beat FM Boss Chris Ubosi & Wife Ijeoma Celebrate 20th Wedding Anniversary
Beat FM Boss Chris Ubosi and his beautiful wife Ijeoma are celebrating 20 years of being married today and they both took to their individual Instagram pages to share photos of themselves on their wedding day.
See photos below

Chris Ubosi captioned his:
20 years ago, full of smiles, @ijeomaubosi and I got married. Today, by HIS Grace , my (obviously) better half's love and 3 wonderful kids later, there's still so much smiling and joy between us. I am deeply grateful. Thank you dearest Ije. Happy 20th Anniversary and Here's to the next 50years ??. Thanks to all of you who have journeyed with us. The Almighty God will meet you all at your points of need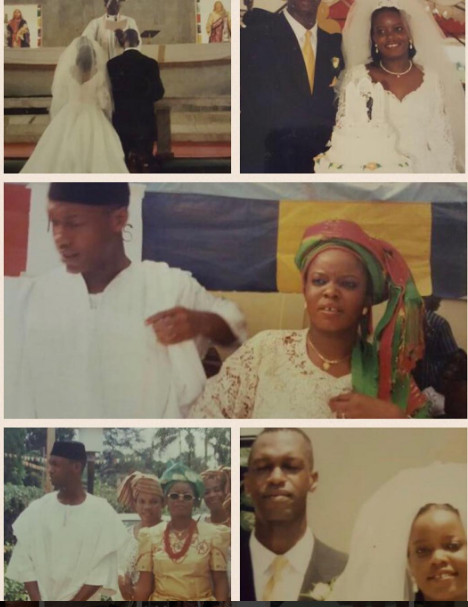 While his wife Ijeoma said:
20 years ago today I signed on the dotted lines and took a vow: to have and to hold, in sickness and in health for richer for poorer till death do us part…..
No regrets whatsoever in the past 20 years for starting the walk with you then.
I thank the almighty God for truly blessing me with him who he ordained for me from my mother's womb, a match made in heaven.

To my darling dearest husband @chrisubosi you are all that I could have wished for and more. That you have allowed me soar like an eagle, that you are a wonderful father to our children, that you are an incredible husband, lover and friend, that you truly make me so happy, the thoughts of the times and memories we share and what fun times lie ahead of us, for all the the things you do for me I say a BIG thank you from the bottom of my heart for this exciting journey we started 20 years ago.
I pray Gods grace, peace, love and joy be abound to our union and family in Jesus name.
Photo Credit: Instagram | @chrisubosi @ijeomaubosi