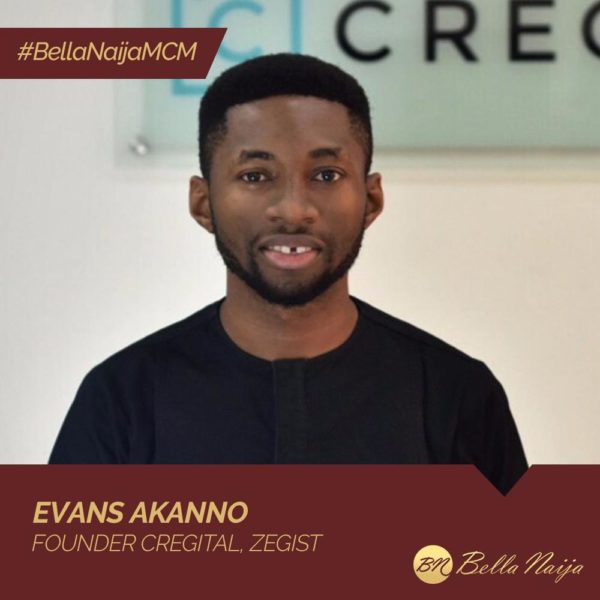 On April 20, 2015, Evans Akanno, through personal savings and bootstrapping, started Cregital, "a creative and digital agency that nurtures talents and helps brands make smart impressions" in a small office in Lagos.
He started the company with a team of four persons – himself, a project manager, graphic designer and web developer. Today, it is one of the most thriving startups in Nigeria.
But that was not how Evans' success story began. The self-taught graphics designer depended on videos and articles on the internet to hone his craft, and started working as a freelancer in 2010, one year after he graduated.
Evans went on to work for two of the biggest e-commerce platforms in Nigeria as Social Media Strategist and Creative Strategist, before starting Cregital.
In two years, Cregital has gone on to become one of the most successful digital and branding agencies in Nigeria, bagging a couple of awards on the way.
Some of its clients include MultiChoice, Social Media Week, Zenith Bank, Google, among others.
Prior to starting Cregital, Evans founded Zegist, an online community "for open conversations on anything and everything".
In October 2016, Cregital was awarded Best Website Development Company of the Year by the Nigeria Technology Awards.
Evans also bagged the Creative Professional of the Year award at the 2016 edition of The Future Awards Africa.
Why do we love Evans? He learnt (and is still learning) and grew (and is still growing) fast!