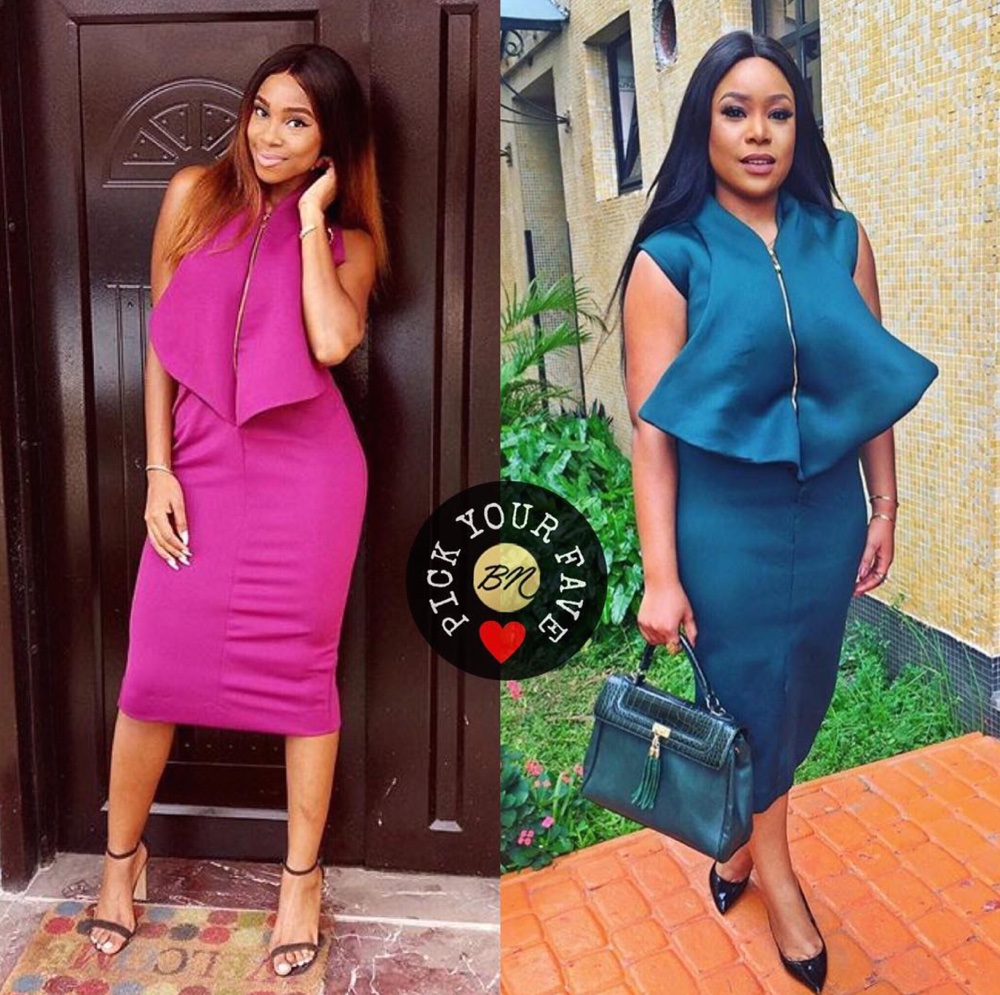 For BN Pick Your Fave today we have Maria Okanrende and Mimi Onalaja in this dress by Lady Biba.
Maria wore the pink version and styled it with black sandals while Mimi wore the dress in teal and paired it with black pumps and a smart black bag.
Who rocked it better?