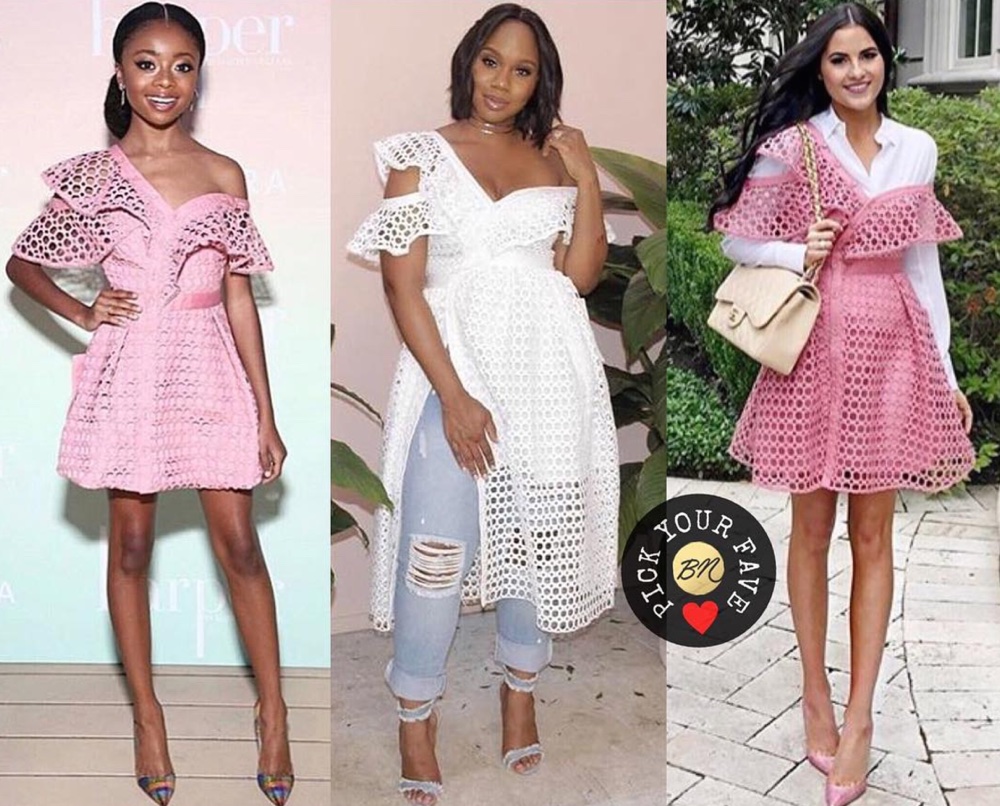 Today's BN Pick Your Fave features Skai Jackson, Sarah Jakes Roberts & Rach Parcell in this very dynamic dress by Self Portrait which retails for £300 and is also available in black.
Skai Jackson and Rach Parcel wore the pink version of this lace dress, Skai wore it with simple pumps while Rach added her own style to it white a button down shirt underneath and pink pumps.
Sara Jakes Roberts also put her own spin on the dress and wore it with ripped jeans and distressed denim sandals to match.
It's so hard for us to pick, but who do you think wore this dress better?