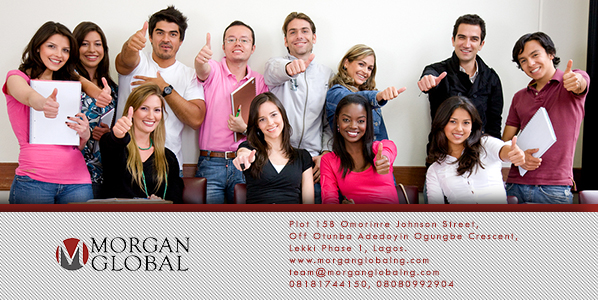 Do you wish to earn your degree, Masters, MBA or post-graduate certificate from world class schools in Canada? Do you have a Canadian school in mind but do not know how to go about securing your admission and/or your study permit? Do you want to upgrade your professional skills to global standard? Morgan Global Access Consultants Limited is here to make your dream a reality!
We have assisted many students in securing admission and settling down in Canada; we have helped many others become permanent residents in Canada. You too can be one of them!
The advantages of schooling in Canada include:
Cheaper fees for equal quality education as is obtainable in Europe and America
Opportunity to work while you study (under the CO-OP and Internship programs)
Opportunity to become a permanent resident at the end of your program
You qualify for three years post-study work permit after you complete a two-year post-secondary study in Canada.
With Morgan Global Access Consultants Limited, you will get:
School placement to the best and most affordable schools in Canada
Your study permit without stress
Follow up to ensure that you are properly settled in Canada
To find out more or apply for admission, visit www.morganglobalng.com.
You can also call 08181744150, 08080992904 or send an email to [email protected].
——————————————————————————————————————-
Sponsored Content