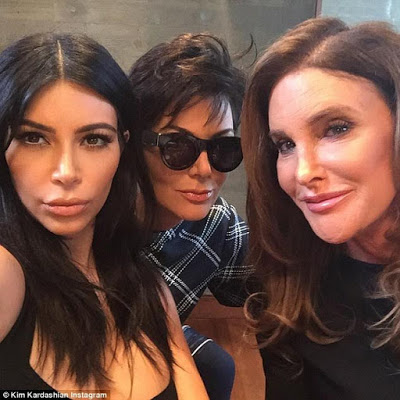 Media personality Kim Kardashian while discussing Caitlyn Jenner's new memoir with Daytime TV Talk show host Ellen DeGeneres, revealed that she felt hurt by the things Caitlyn wrote in the book, especially about the things she said about her mother, saying that Caitlyn isn't being honest about certain things regarding her marriage to Kris.
She said:
My heart breaks for my mom, because I feel like she's been through so much. She's promoting this book and she's saying all these things and, you know, I just don't think it's necessary, I just feel like it's unfair; things aren't truthful.

I mean, I feel like it's taken her a really long time to be honest with herself, I don't expect her to be honest about my mom now, but it's just so hurtful. Like, I just wish her all the success in the world, but not at our expense.
Source: People.com