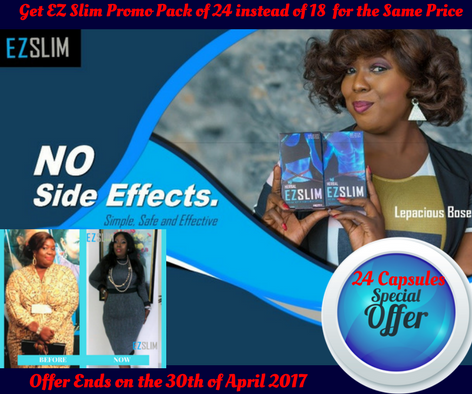 For a lot of people including Lepacious Bose, weight loss is not just about the before and after pictures. That is why Herbal Pro Nigeria Limited is offering you the chance to take part in the EZEaster More Weight Loss Promo.
This Easter, every pack of EZ Slim purchased from Easter week will contain 24 capsules instead of 18 capsules for the same price. Click HERE for more information.
To order log on to www.herbalpro.com  or call us 0818 610 8888, WhatsApp +234 8183078888.
————————————————————————————————————————-
Sponsored Content