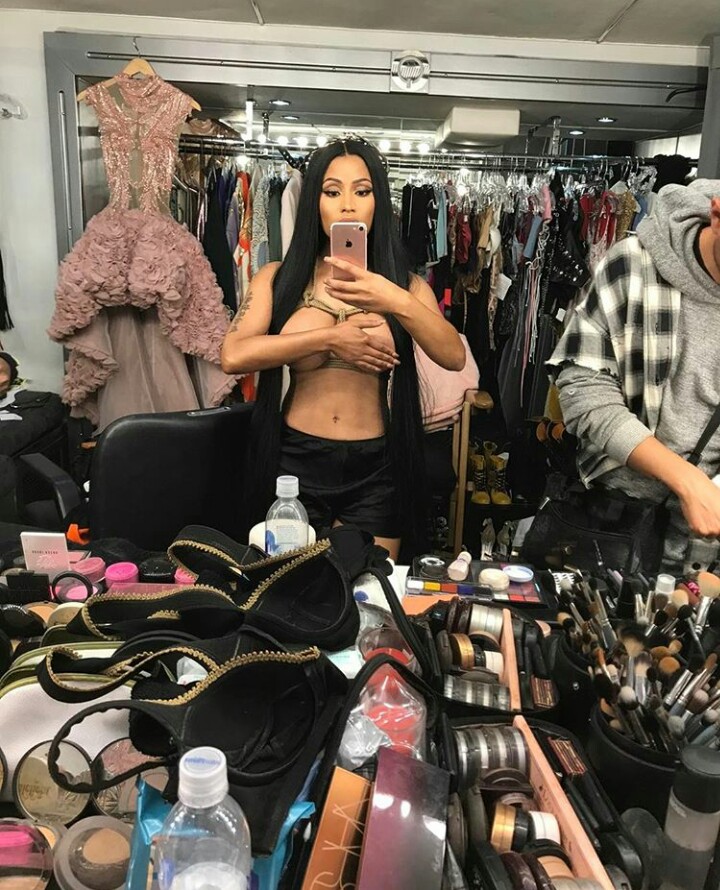 The queen of rap Nicki Minaj has constantly been one celebrity to take risks when it comes to her outfits choices, which means at this stage, nothing should surprise us anymore.
But it seems the Anaconda singer has taken risque to a whole new level with her latest outfit choice. The singer shared Instagram photos of her in a high-waisted shorts with nothing on a top but some intricately-knotted rope, bone-straight black hair, the perfect smokey eye and a nude lip.
Although it is unknown what the sultry look is for but earlier last week, the singer rocking this same outfit, took a picture with fashion photographer Met Alas and we are guessing it is a will be something huge.
Photo Credit: Nicki Minaj