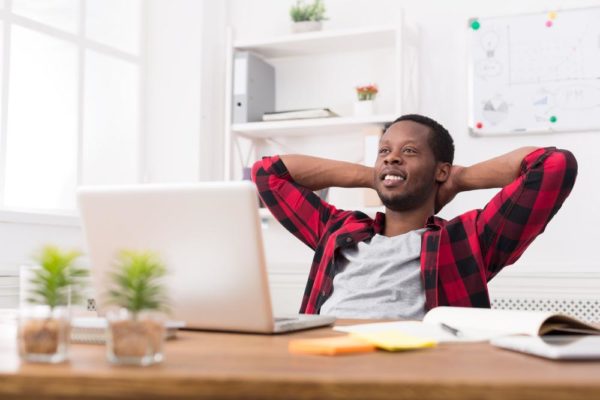 So you managed to score 209 in JAMB, instead of the 230 required to study Law at the University of Lagos, but you were accepted to study Religious Studies and graduated with a second-class lower grade. You don't have a dad like Femi Otedola or Aliko Dangote to help facilitate your dream career or at least get you into that company you want.
You didn't get the push and support from your parents – like the Williams' sisters or Beyoncé to be the best in your hobbies or interests growing up. You are also not a genius like Mark Zuckerberg, nor a great athlete like Usain Bolt. Sadly, you are not a singing sensation like Wizkid eityer. But some way, some how, you have to make the Religious Studies work for you, and develop a fruitful and successful career out of it.
In Nigeria, young people are at a great disadvantage when trying to find and develop their passion and goals in life. Our educational, economic and infrastructural systems all seem to work against us, due to the lack of structure and the disorderliness that is rife within those same institutions that should foster such growth and self discovery.
The truth is that majority of us are just trying to survive from day to day, so we may or may not be fortunate enough to figure out what our passion is and make a career out of it in our lifetime.
So what does this mean? How can you make this set back, (like getting a degree in a course you had no desire to study or the situation of being born with a 'stainless' silver spoon that you did not bargain for), work for you?
It is important to constantly remind yourself that, all is not lost. Secondly, you can succeed in life, regardless of your situation or status.
The main aim here is figuring out how to find and maintain a career that allows you to develop a balance between your ambitions and your current achievements.
Here are my top 5 tips on how to be successful, even if you are yet to build or find a career that you're passionate about.
Be Determined to Succeed
It all starts with your mindset. You have to see yourself going places. You have to see where you will be in 5 to 10 years in your mind's eye and work actively towards attaining that dream. However, it is not enough to dream of success, a lot of hard work and dedication is also required. There will definitely be challenges along the way, but it is your determination that will allow you to overcome those challenges and learn from them.
Be Humble
You have to realize that you will start at the bottom. While we all hope to be managers, senior managers or executive directors, early in our careers (or gain a million naira in sales on the first day of starting our business) you have to do your time, pay your dues and learn through the ropes.
If you are an employee, you are at the very bottom of the food chain especially when you are a corper or in an entry-level position. And if you work for yourself, you can be in business for some years building your brand before you start making the real money. This is the case for almost everyone you know. An analogy that works here is to see yourself as a baby that has to learn to crawl and walk before it can run. You will most definitely run, but in due time.
Learn! Learn!! Learn!!!
It is highly important for you to apply yourself in whatever area of work you find yourself doing. You have to learn the processes required to get your job done and how to do it more efficiently.
Be proactive and ask questions on matters about the job that you are unsure of. The earlier you do so, the sooner you will be perceived as responsible and reliable.
I always feel disheartened when I see youth corpers or university students doing their industrial attachment being used as photocopiers and coffee makers and doing mundane tasks at organizations. While, the company culture may promote that, it is entirely within your power to determine how well you will take advantage of your time at any company, learn the processes and make yourself more valuable.
Build Your Skill Sets
In order to set yourself apart and increase your value in a company or become a successful entrepreneur, you must continuously build the necessary skills required to succeed at the job. You need to determine what special skills are necessary and hone them, so that it becomes second nature to you. A definite way to build your skill is to take up challenges and new roles in your organization. You can volunteer to be on projects in other departments that may or may not directly affect your job, but that improve your company processes. Such challenges tend to expose you to new and different situations that you do not have experienced and force you to learn new ways to manage such situations.
Interacting and networking with people outside of your usual circles also help you expose you to new skills and best practices that you can learn to improve yourself.
Be Great at What You Do
You have to make yourself an asset by putting in your best and developing a great work ethic of hard work and commitment to mention a few. Being great at what you do requires consistency. It is when you consistently do great work that you have more job security and you become a lot more indispensible to your organization. Companies know the cost of losing a valuable employee, and if you're seen as someone that does great work, the chances of you being fired or let go, are less likely. Rather, your employer will be looking for ways to keep you and ensure you do not leave the organization.
Always remember that success is a journey; with time, all your efforts towards attaining it will pay off.
Photo Credit: Milkos | Dreamstime.com