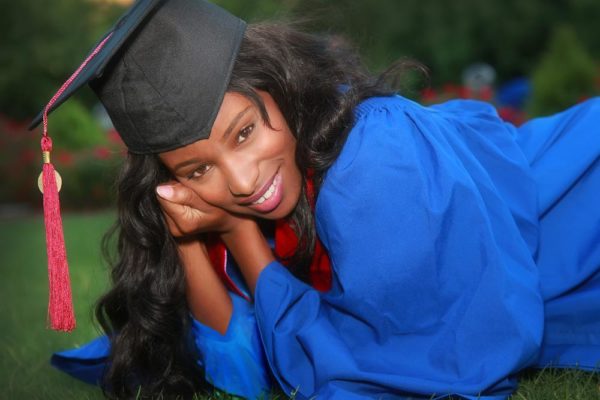 Getting a masters' degree is a big deal. Well, it is supposed to be a big deal. The decision to go for a masters' degree is a life-changing one. It is a major commitment that requires a huge investment of your time and money; a decision that one cannot take lightly, and most importantly should not be done emotionally or out of desperation. Things need to be put into perspective in order to try to ascertain a realistic expected outcome.
In Nigeria today, quite a number of college graduates are masters' degree holders or even more are working towards one. There are very many reasons that have motivated the need to pursue one. However, masters' degrees holders, especially those with degrees from foreign institutions, who are hoping for a career advancement (professionally and financially) sometimes find themselves in job positions that are not really a major 'career upgrade' from where they were before their masters.
They do not get the corner office, nor the senior management position or the company car and driver or connections and open doors that they hoped the degree will get them. At the end of the day, the degree just seems a waste of precious time, a drain of brainpower that was already dusty (as you struggled to ensure you passed) and depletion of funds you probably did not have in the first place.
So the main question to ask yourself is "Is a masters' degree necessary?"
Here are a few ways to know if it really is.
Why Do You Want A Masters' Degree?
The first goal is to be sure of the reason for embarking on the journey to graduate school. Is the motivation due to an interest in a new industry, financial rewards, or relocation (perhaps to a new country)? Knowing the objectives for getting a masters' will help to set realistic targets and also plan for certain expected outcomes from getting the degree.
Is School Really Meant for You?
You need to be sure that you are school material. Doing an advanced degree entails a lot of schoolwork and hence the use of brainpower for studying, group projects, presentations, exams and dissertations. Mentally, it is not an easy endeavour. If you do not think you can cope, then by all means do not take it on. Never forget, a masters' degree does not guarantee success in your professional career.
What Grade Did You Finish With for your First Degree?
Your final grade for your undergraduate degree can play a role in determining when you should pursue a masters' and the type of school you should or can apply to. This is because your grade and work experience are major factors to get into a certain caliber of graduate schools. For those who finished with a 2:2 and above, getting into a good and/or top tier graduate school, depending on your area of concentration, budget and objective, should not be a problem.
For those that graduated with a third class or pass grade, getting into the more competitive graduate schools will be a challenge, although not impossible. In addition, it is more advisable for a third class or pass grade graduate to get a masters' degree as soon as possible in order to increase your chances of getting good-paying job opportunities especially in Nigeria.
Can You Afford it?
Affordability is a major consideration for people looking to get an advanced degree. Today, masters' degrees cost $30,000 per year on average. This is not inclusive of living and travelling expenses. Getting a graduate degree should be considered a major investment with a proper financial analysis done. It is also important for future graduates to take time to explore scholarships and grants that are open to African nationals. This can also help to greatly reduce the financial burden of getting an advanced degree.
Will you make more money?
For most people, they expect that the completion of a masters' means…ka-ching….more money in the bank. At least in comparison to your current job, you will most likely get a slight salary raise and a promotion. However, this isn't always true especially when you are doing a career change or changing your employer. In this case, experience can sometimes trump an advanced degree. Although it is difficult to answer this question, it is guaranteed that the caliber and type of school you go to, will determine the value that employers place on you. This is will then translate into dollar bills (Naira in our case…:-)
In essence, do all you can to make sure your masters' degree a SMART (Specific, Measurable, Attainable, Relevant and Timely) goal that will definitely give you a high return on your investment.
Photo Credit: Candace Beckwith | Dreamstime.com