Saturday was a day of double celebrations for BFFs Banky W and Tunde Demuren for two exciting reasons – Banky was having his introduction ceremony to actress Adesua Etomi while Tunde and wifey Toolz announced their pregnancy.
It was a great day!
Speaking on why she and Tunde chose that special moment to share their big news, Toolz reveals that she was hesitant at first but was encouraged by Banky W to do it on the same day. She explains that she had tried unsuccessfully to hide her baby bump for the event, so she and Tunde decided that the best thing to do would be to control the narrative by sharing the picture announcing the pregnancy first!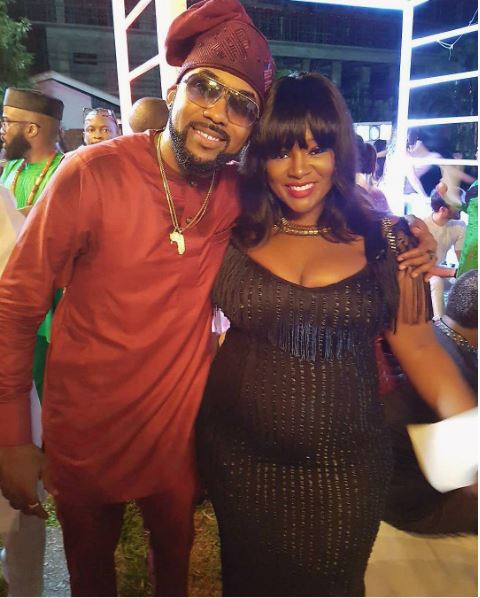 See what she wrote below.
So on Saturday morning, I was trying to figure out how to hide my bump with L'osban when @bankywellington says 'Why not just announce it today?…you can just post a pic of both of you saying #TreeADem. I'm like during your intro, won't that be much?
Anyhow much later I walk into the venue and 2 people looked me up and down and said congratulations – operation hide-the-bump failed.??
So long story short, we quickly decided to take a pic and announce things our way.
#BAAD2017
Photo Credit: Instagram – @toolzo