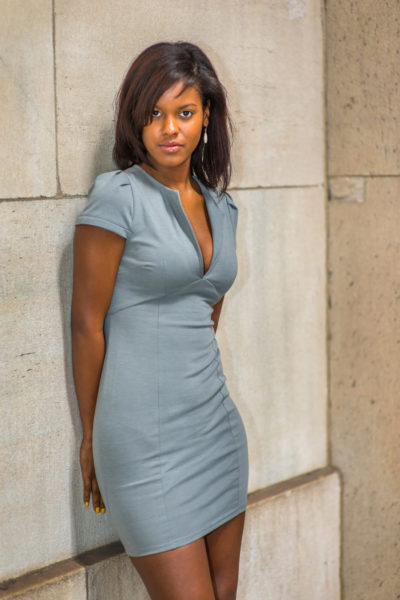 She had made up her mind that she was going to go back.
Life had not been the same since she had left him some three years ago. She had gone cold turkey. No notice, no forewarning, no nothing of her impending decision. She had not picked his calls when they came. Not that there had been many of them, though. It was not befitting of a man of his stature. They didn't text each other either; not even anything remotely mushy or kind. The only sort exchanged had been her account number or a hotel room number when he did the booking.
She stood outside her balcony as she waited for the call from the Uber driver that he was close by. She stared unseeingly into the cold night, her eyes bright with unshed tears. She felt rather than saw the stars in the sky. She pulled the shawl protectively closer around her shoulders, not so much against the cold as against the light cast by the sky: they shone on all her sins.
She remembered the first day they had met. She had attended a meeting with her boss at a government establishment. He had stared at her throughout the meeting. It was a knowing, direct look, as his eyes moved over her body and back to her eyes. She had no doubt what he had in mind nor his intentions. He was not the first powerful man in the country to douse her with such lust either. She did as she had always done: ignored him.
She turned in the balcony and walked back into her flat just in time to hear the phone ring. It was Asher, the Uber driver.
"I'm at the junction, now" he said.
"Alright; thank you. I'll be with you shortly".
She used his services whenever she didn't wish to drive herself anywhere. But she had taken precautions to ensure that he never knew her house. She lived alone and did not want the familiarity.
She bent to pick her bag and caught herself in the mirror. Her red dress was a sleeveless affair, stopping just above her knee. The cut was deceptively simple. It showed off her curves while hiding them at the same time. Her palms travelled slowly down the front of her dress. This body that had judged her. This lushness that made people assume she was promiscuous, even friends. "You were made for sex" one had even remarked. Just joking, he had said.
Of course.
Her usually bright, sparkly eyes looked back at her. There was such sadness in them. And why not? This is what it came down to after three years. After fighting to get from the stranger she had become with him, the deadness that was her soul, she was walking back into his life with her two legs.
The ride to his house was filled with chatter, not from her but from Asher. He talked enough for the two of them. Usually they would banter, but this night, she felt like the same naive, 29 year old girl she had been three years ago, high on fear and anxiety.
She had arrived self-consciously at the house that day, not daring to make eye contact with any of the security men. Apparently, she was expected, as they had transferred her from one security detail to another till she got to where he was.
"I am a virgin" she had whispered to him in the dark, as he undressed her silently. He had stared long and hard at her. Later, he had scrubbed the blood off the sheets, as she stood naked and transfixed, her eyes riveted on the bright red marks and all it represented.
"Why"? He had asked as he had held her stiff body that night. Why indeed? Was it because Tolu had broken up with her and gotten married three months after their four-year relationship? Was it because after meeting the man who held her now, he had obtained her phone number from her colleague and sent seven hundred thousand naira to her account after the first time he had spoken with her? Was it because she was tired of fighting the stereotype that her body demanded she be and wanted to know what it was like to wear the label?
Why indeed, she asked herself again as she now stood at the foot of the stairs, faintly aware of Asher driving out of the compound. Three years disappeared as she gripped the banister and began the climb. The smells were so familiar, she almost choked.
"He went out", she was informed. "He said you should wait for him". She smiled and nodded quietly as she headed to his room.
She opened the door, and the memories came flooding back but she pushed them violently out of her mind. She dropped her bag on the bed and walked around the massive room, hugging herself.
She proceeded to unpack her bags. She had a Breakfast Forum to attend the following day organized by a popular audit firm in the country. She had liked the line-up of speakers and she looked forward to it eagerly. The venue was also closer to his house. She had packed a suit so she could leave from here in the morning to save time. It was still in the dry cleaners bag it came in and she decided to hang it in the wardrobe to avoid wrinkles. She pulled open the gold knobs of the door and that was when she saw it.
It hung long and white in its simplicity, next to his djalabia. The sleeves belled out at the elbow, to suit the matronly arm that owned it. It stood tall and silent with dignity, seasoned with the sacrifice and togetherness endured between two people who have built their lives together. It spoke of age and it spoke of time. It spoke of two lives lived together that were reaching their sunset.
She almost reached out to touch it, but caught herself. She closed the doors quietly, almost reverentially, as she turned, and walked back to the bed. She dropped the suit in her bag along with everything else she had unpacked.
"Tell him I left" she said as she walked past the surprised security detail.
She stepped back to the streets as she called Asher. "Come and take me home" she said into the phone. For once, he did not ask her any questions, as though he understood strangeness in her heart.
She continued to walk down the lonely street, not waiting. She just couldn't stop to wait.
She lifted her face to the air. The curly bob weave danced in the breeze and the silver earrings sparkled with the lights.
It smelt like rain. It smelt like freedom. Then she cried.
Photo Credit: Xiao Cai | Dreamstime.com