Carolina Herrera Gives a Statement after her Nephew was Murdered in Venezuela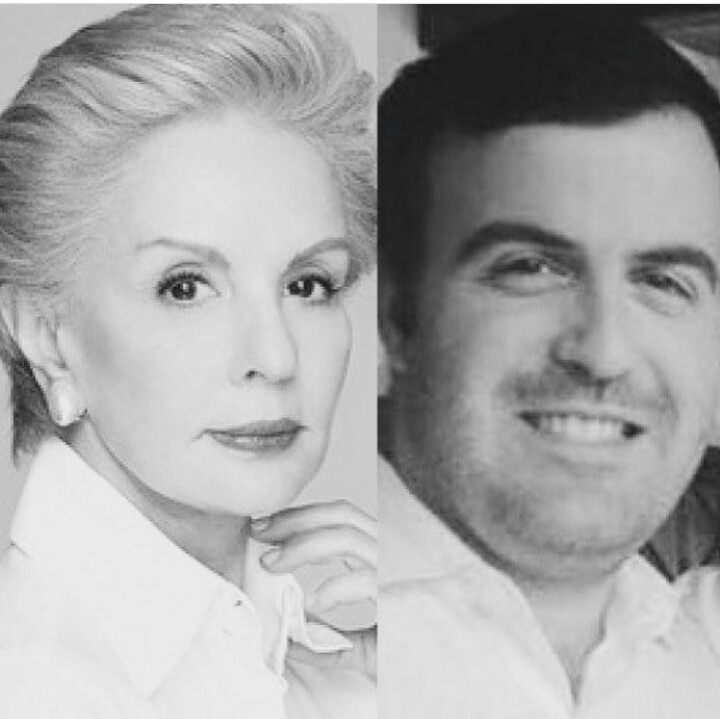 Top fashion designer Carolina Herrera is mourning the death of her nephew who was murdered in her hometown Venezuela after being taken hostage.
The bodies of Reinaldo Herrera, 34, and his business partner Fabrizio Mendoza, 31, were found handcuffed inside a Toyota truck on a highway near Caracas on Thursday evening, according to E!
Local media said they were shot in the head and that a group had abducted them while they ate at a restaurant in the city. Authorities said the group asked their relatives for a ransom, which they paid. Reports also said the kidnappers went to Mendoza's house and trashed the place while searching for cash and valuables.
The 78-year-old designer posted a collage of herself and her nephew and captioned:
Thank you so much for all your thoughtful messages. The family and I appreciate your kindness. Our only hope is that the tragic assassination of our young nephew, Reinaldo and his colleague, Fabrizio will serve to mitigate the terrible carnage and murders that are committed against our youth in Venezuela. The Electoral Results must be respected. The Communist Dictatorship must go.