Enjoy 5% Discount Off Your Purchase + Free Delivery on US & UK Groceries from MallforAfrica – Simply Use the Promo Code 'MAYDAY'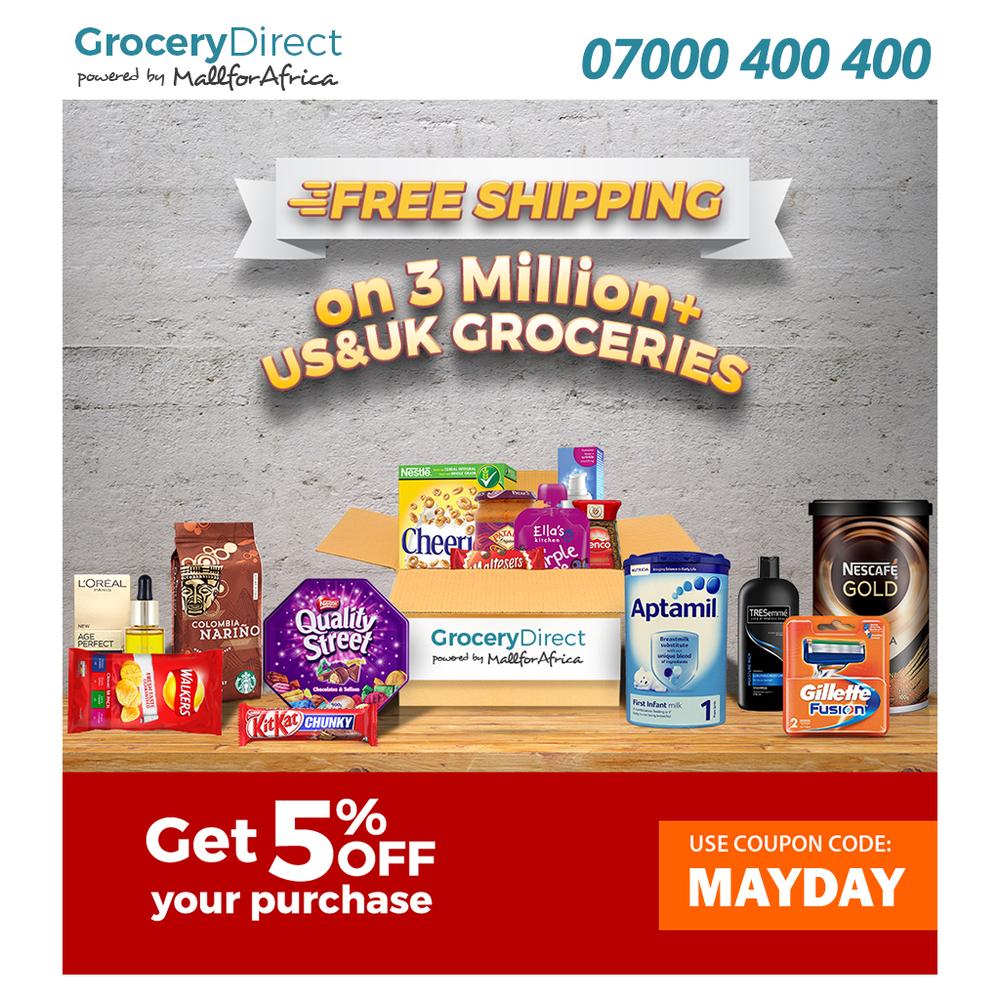 MallforAfrica is giving away 5% off your entire order on any of it's 200+ US/UK stores, just use promo code MAYDAY at check out to unlock it.
In addition you get FREE shipping from the US/UK on groceries, baby food, spices, biscuits and more from GroceryDirect powered by MallforAfrica.
Promo ends 2nd May.
Visit their page for more info. #mallforafrica #grocerydirect
______________________________________________________________________________________
Sponsored Content