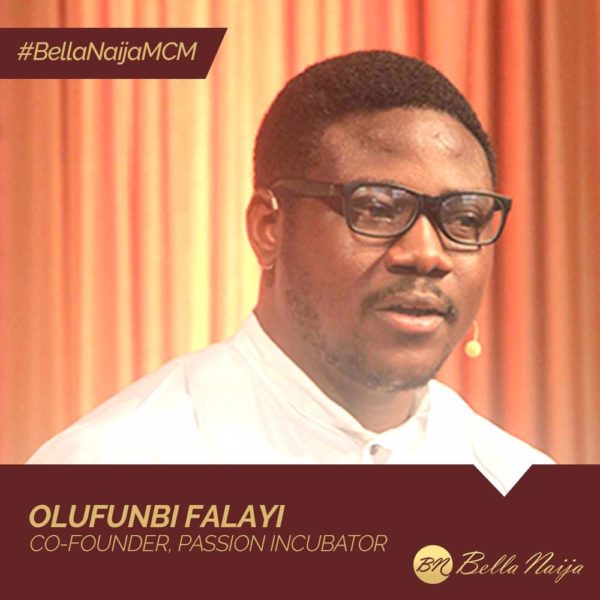 The Nigerian tech space is an emerging field and if the necessary infrastructure and capacity building is put in place, it will become one of the leading nations in the world in terms of tech.
Olufunbi Falayi is one out to make this a reality. The Computer Science & Economics graduate of Obafemi Awolowo University (OAU), Osun State, Nigeria, had worked as the Project Lead in the CSR department of an engineering firm (IT section) where he developed a background in technology.
In 2011, he co-founded Project 4, a non-profit educational intervention program providing public secondary school students with Career Guidance & Vocational Training.
In 2012, he helped launched manage a privately owned vocational training institution – Southern Business Academy (SBA) – in Lagos, Nigeria.
He was the project director at SBA for two years.
He was a nominee in the 2013 edition of The Future Awards Africa (Education category), and in the 2015 edition, won the award for Enterprise Support.
In 2013, he joined forces with Taiwo Ajetunmobi to launch Passion Incubator, "a business accelerator that helps young and innovative African entrepreneurs to launch technology startups from idea development stage to market entry, acceleration and investment."
Passion Incubator launched its first coworking space – LeadSpace – in 2016 where Olufunbi serves as CEO.
Olufunbi is a 2014 LEAP Africa Social Innovators Programme (SIP) Fellow.
He won the Islamic Development Bank Group (ISDB) Business Plan Competition Prize in 2014 (Growth Track). He is also an Associate Fellow of the Nigeria Leadership Initiative (NLI) and a Mentor at the Tony Elumelu Entrepreneurship Program (TEEP).
In 2015 he assumed office as the Centre Manager/Entrepreneur in Residence (Lagos) at IDEA Nigeria, the Nigerian government-funded incubator also based in Lagos with another centre in Calabar.
Since 2015, Olufunbi has managed the West Africa activities of Innovating Justice at Hague Institute for Internationalization of Law (HiiL) which "identifies entrepreneurs who create disruptive legal and justice innovations to solve social problems."
He was, also, an advisor to startups at the Harvard Business School – African Business Conference 2015 in Boston and a Yahoo! Panelist on Innovation at the South by SouthWest (SXSW) Conference 2015 in Austin, Texas.