Davido has a huge heart and we love it!
The new dad did something quite amazing on Twitter today. A Twitter user by the name of David Adeleke reached out to his followers to assist him with the financial requirements for a media workshop at Yale. David Adeleke currently has a GoFundMe page to try to reach his goal of $3,500.
Superstar Davido happened to see the tweet and offered to help out…especially as he and the Twitter user have the same first and last names.
He tweeted: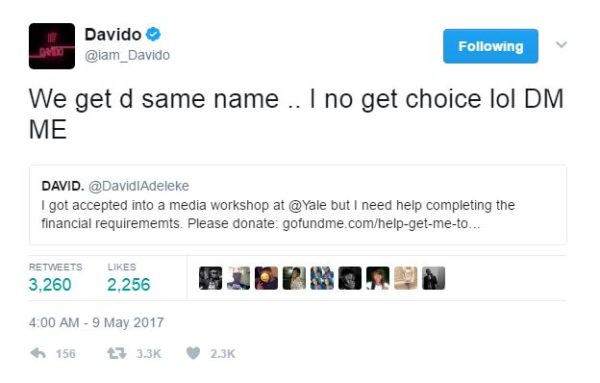 You can also help David out with his dream of going to Yale here.