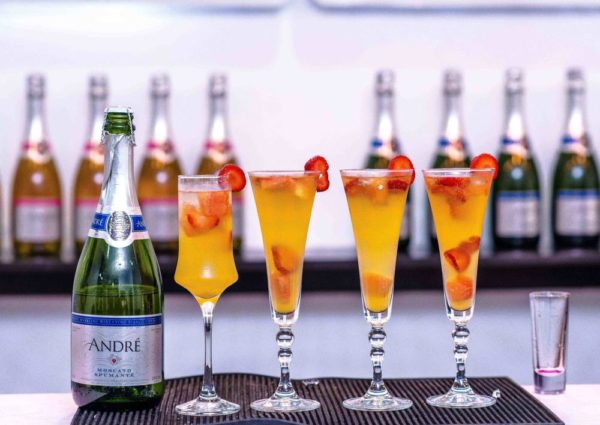 Last week we posted about André sparkling wine collaborating with @mandiescocktails to launch some signature cocktail mixes with their new Moscato variants.
It's cocktail day today so it's only right we give you the chance to try some of these yourselves:
André LERE SPICE has been the favourite so far! It's a mix of orange, pineapple and strawberries.
Watch below:
The 'MINTY SIDE CHIC' is a blend of mangoes, lime and mint leaves. Just after the video was posted by @mandiescocktails, it was replicated by @the_hunterscocktailsuk
The other cocktails in the line-up are: 'DARK KNIGHT': Ladies should love this one; it's a nice blend of citrus fruits and black currant. Or you can get your groove on with the 'SUNNY SIDE' which is a blend of strawberry and oranges, while the 'FRUITY SPIKE' offers you a watermelon induced flavour.
Andre Pink Moscato mixes well with berries for 'BERRY CIDER', and there is a special Mandre 'MIMOSA' for the traditional cocktail enthusiast.
André Sparkling wine will post all these videos on its Facebook Page so you can head over there and start mixing.
Happy Cocktails Day!!
______________________________________________________________________________
Sponsored Content