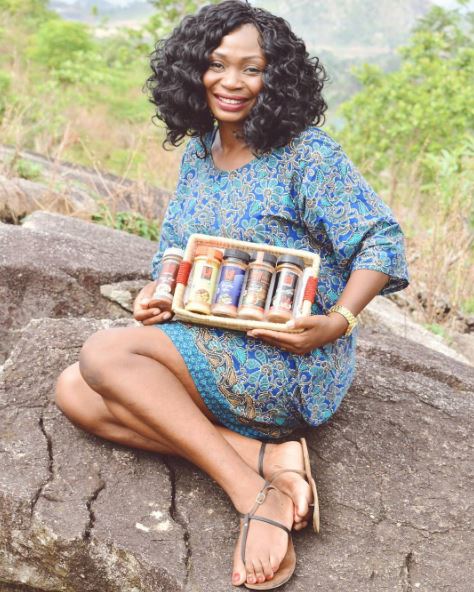 Multiple awards winning media personality and business woman Matse Uwatse Nnoli took to her Instagram page to announce the launch of the new Matsecooks Spice Range.
She wrote:
1. Suya Spice.
This spice is also a multipurpose spice. You can use it to Grill fish, Meat, add it to Noodles and Eggs. It is so delicious…and you can lick??? it.

2. Pepper Soup Spice.
This is a very lovely pepper soup spice…it will make your house smell soooo nice and tastes so goood. Just add some crushed fresh garlic to your peppersoup and finish off with scent leaves…pure heaven.

3. 9ja Fried Rice Spice.
This spice will give you correct colour and flavour. It is delicious.

4. Party Jollof Rice Spice.
This spice will give you that correct taste of Party Jollof that you love. Just allow it to burn a bit at the base and your enjoyment will be immense.

5. Everything Spice.
Whether na Stew, Sauce, Eggs, Grilled fish or Meat. This spice does not disappoint. It gives life to bland meals.

CONTAINS:
NO PRESERVATIVES.
NO ANTI CAKING AGENTS.
NO COLOURANTS.
NO FILLERS.
LOW SODIUM.
GLUTEN FREE.
ORGANIC.
Photo Credit: Instagram | @matsecooks